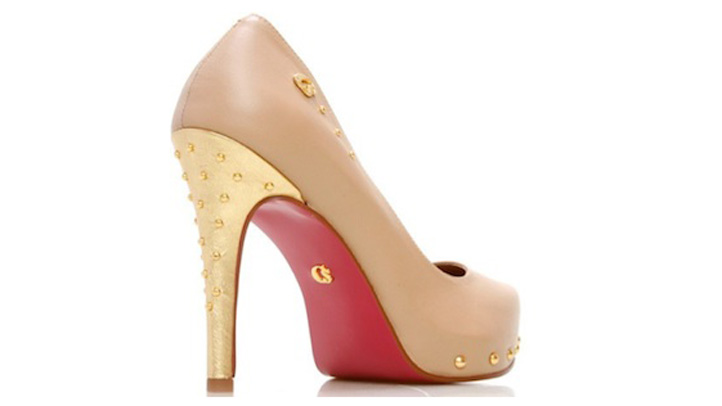 After filing a suit against powerhouse YSL last week over a pair of red-soled shoes, Louboutin is at it again this week. accusing the Brazil-based brand Carmen Steffens of trademark infringent for selling a style of shoe that features a red sole, Footwear News reports.
In this particular series of trademark suits, there are no initials or logos to distinguish a par of coveted Louboutin heels -- just the flash of scarlet sole. Considering Louboutin has built himself quite an empire on the back of that look, it seems the designer is now determined to be the sole (ahem) purveyor of the style.
While the case against YSL seemed to some to be at least slightly off the mark (the pairs in question by YSL had red soles to match the red shoe, much like the green version of the same style had green soles to match), the Carmen Steffens shoes do appear to have a closer resemblance to Loubotin's style.
In rebuttal, Steffens has issued a statement, pointing to their company's use of colored soles since 1996. As Footwear News reports, Steffens expressed "surprise" that "another brand is trying to reserve the rights to any color."
While we'll let the qualified experts do the judging when it comes to the law, Louboutin does likely have public perception on his side: It's hard to deny red soles have become associated with the designer in terms of the sartorial mindset. Whether or not that perception has legitimate bearing to establishing a trademark has yet to be seen.