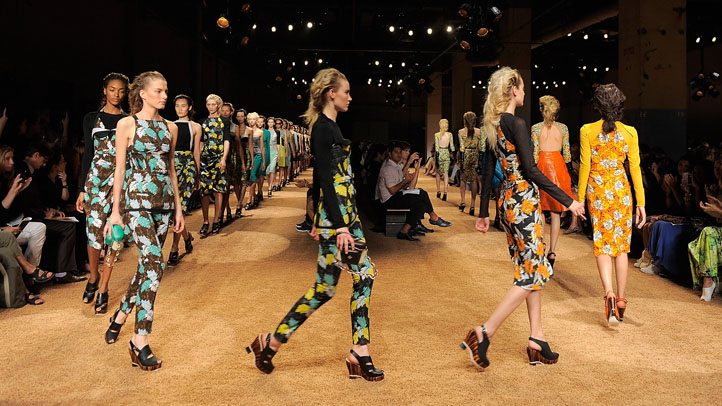 The Italians and the Americans are reportedly one step closer to settling the ongoing feud over the upcoming dates of the various international fashion weeks, though the CFDA has not accommodated one request: to shorten New York Fashion Week in September by one day, WWD reports.
The request was made by Milan in an effort to allow an extra day for London's men's shows, but the CFDA has reportedly refused that request. The organization has, however, agreed to move its September dates back a week -- to September 6-13 -- and to start on the second Thursday in September during 2013 and 2014, following weeks of tense back-and-forth negotiating between New York and Milan over the established fashion week calendar.
The debate may seem a bit trivial to outsiders, but within the industry, the feud has caused confusion, frustration, and even a bit of name-calling. Considering the packed calendar in New York -- and the fact that Ralph Lauren and Calvin Klein traditionally show on the last day -- it's no surprise that the CFDA balked at chopping a day off the calendar. Should the powers that be in Milan accept the compromise, New York Fashion Week would run September 13-19 in 2013.