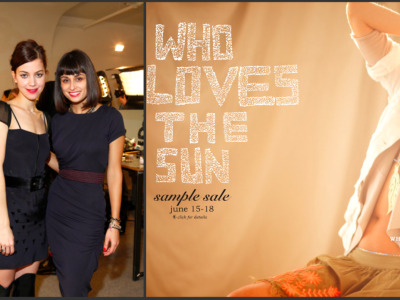 We're ushering in the most wonderful time of the year with killer sales at Vena Cava and Calypso.
No rest for the weary, or for Vena Cava. Right on the heels of the ladies' pretty funny garage sale comes the very serious sample sale. Dresses normally priced at $450-$500 are marked down to $175, while samples and one-offs go for $40.
457 Broome Street, Buzzer #3: June 17-19. Thursday-Friday, 11am-7pm; Saturday, 11am-5pm
The Calypso sample sale, June 15-18, certainly signals the start of a new season. The normally quite pricey beautiful-beach-bum veteran will mark down its merch up to 80 percent this week, reigning in the label's hippie flowy dresses, tanks, tops, pants and more.
260 Fifth Avenue: June 15-18; Tuesday-Thursday, 10:30am-6pm; Friday, 10am-2pm.