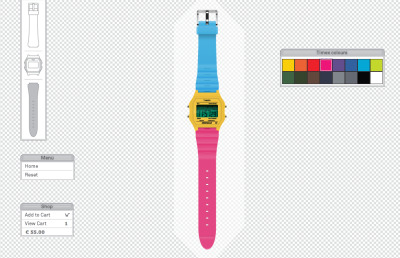 If you're bored, here's a fun way to punch up your day. We're not going to tell you how long we've been toying around with Timex's cool design-your-own watch shop—we did it in the name of research!—but you'll find yourself equally distracted for hours while you test out the possible strap and head combos for your own custom wrist piece.
We did the math and there are over 4,000 possible outcomes.
Each watch rings up for 55 euros (approximately $70 US).