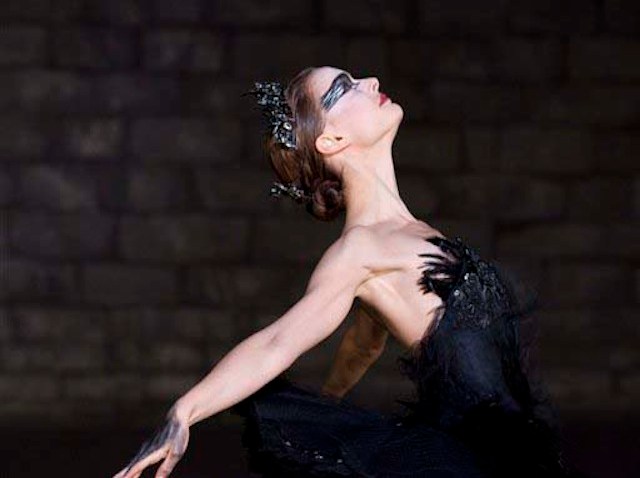 In an exclusive interview with Clothes on Film, costume designer Amy Westcott opened up to Chris Laverty about her feelings regarding Rodarte's supposedly hijacked design credits, as well as the unexpected Oscar snub that acknowledged True Grit, Alice in Wonderland, I Am in Love and King's Speech over Black Swan.
The Mulleavy sisters had expressed (loudly) their disdain at not qualifying for an Oscar, complaining that Westcott would receive all the credit for their work should the film win. (Neither were members of the Costume Design Guild during the project, which precluded their eligibility for an award.)
Of course, since Black Swan was not nominated in the costume category, the issue is moot. Westcott, however, still felt compelled to set the record straight: when asked if she was aware of the controversy surrounding her and the Mulleavy sisters, Wescott replied that "controversy is too complimentary a word for two people using their considerable self-publicizing resources to loudly complain about their credit once they realized how good the film is."
Westcott went on the explain:
"[I] tried to put aside my ego while being airbrushed from history in all of their interviews . . . but when articles were planted that attacked me personally as if I had conspired against them I felt nothing but despair and betrayal. I don't have a publicist working for me, needless to say, and I was asked to stay quiet . . . Unfortunately, this seems to have proven detrimental to the perception of my work on Black Swan."
Westcott goes on to delineate precisely which costumes were her responsibility, and which were the Mulleavys'. She asserts Rodarte collaborated on seven pieces--not the buzzed about 40. According to the designer, the response from her fellow costumers has been overwhelmingly supportive. She says, "Apparently this has happened to a number of people, but this one just got more press."