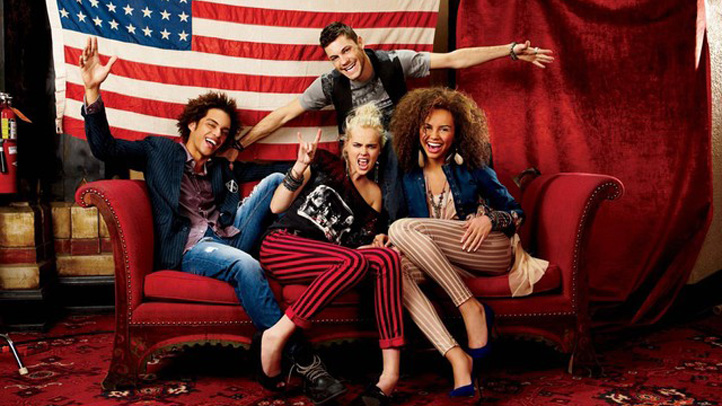 Between celebrity fashion lines and shows like "Fashion Star" with extensive retail components, the line between entertainment and fashion is growing increasingly fuzzier. The latest project to further connect the two is "American Idol'"s new fashion line, Authentic Icon, which is set to hit Kohl's stores and online on April 20.
"American Idol" and its hosts have already been dipping their toes into fashion: Both Jennifer Lopez and Steven Tyler have their own apparel lines, and -- WWD points out -- both collections are spearheaded by LF USA's MESH division, which will also oversee the production of the Authentic Icon collection. To add even more synchronicity, the show's producers recently hired Tommy Hilfiger as an "image consultant" for the show, and Hilfiger also happens to be one of the cofounders of the MESH division itself.
As the name might suggest, the collection features a number of Americana-influenced pieces like denim vests, rocker tees, and of course stars and stripes a-plenty. There are also some London punk elements, like a pair of skinny stripped pants and a black tee pulled off one shoulder. Naturally, expect to see pieces from the collection making a cameo on the show itself.