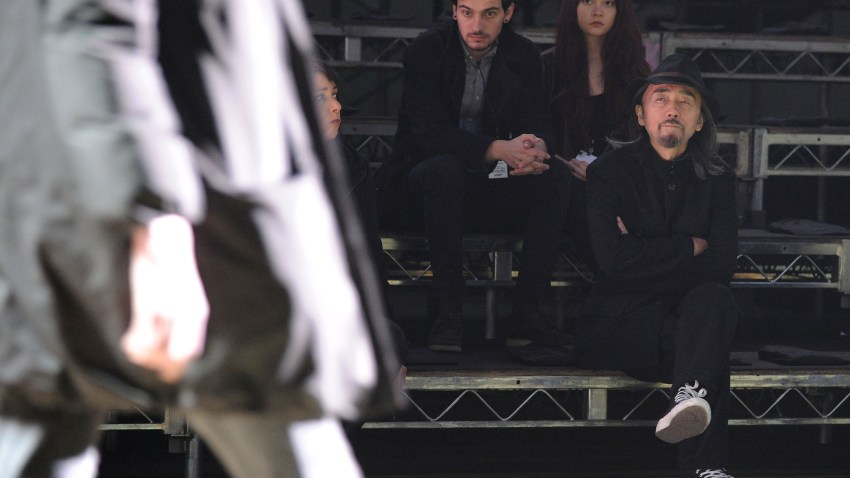 To commemorate ten years of the Y-3 collaboration with the designer, Adidas has released a documentary, "Yohji Yamamoto: This is My Dream", a behind-the-scenes glimpse into the month leading up to fashion week, from Tokyo to New York.
According to WWD, the 30-minute documentary, which is being screened tonight in NYC, follows an uncensored Yamamoto through his meticulous design process, smoke breaks and self-reflection. While the documentary is obviously a bit of branding work on Adidas's part, it provides a rare intimate view at a designer who often avoids the spotlight. In the film, Yamamoto is apparently quite candid in recounting his childhood in Japan, as well as his mother's anger when he asked to work in her dress shop after graduating from law school. Yamamoto says in the film:
"I'm a simple dressmaker. I'm not a fashion designer. I'm not following the trend. I'm not checking the merchandise. I'm not checking what is selling good. I'm not interested in fashion generally. I'm just interested in how to cut clothes."
Yamamoto will also release his autobiography, "My Dear Bomb," in the U.S. next month, and Adidas has extended the designer's contract through 2015, with plans to launch Y-3 eyewear and fragrance, according to WWD.