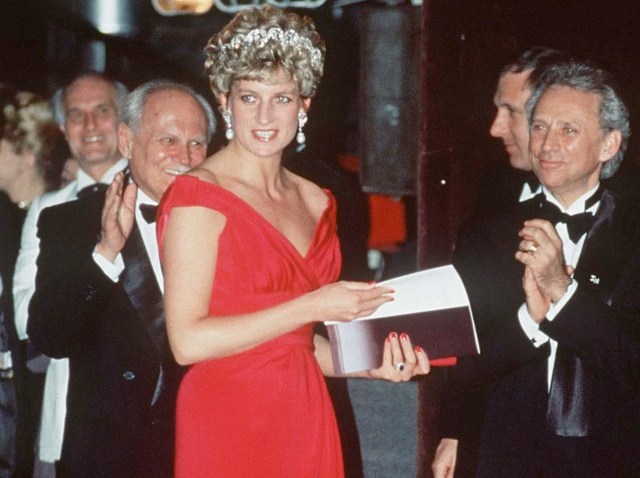 A fuschia evening gown belonging to Princess Diana, designed by Victor Edelstein, fetched a whopping $205,000 at the Gotta Have It! Rock & Roll and Pop Culture Auction. Bidding started at a whopping $60,000.
The princess wore the pink party dress to a gala in 1992 with the President of Hungary--ironically, just a year before the designer closed his couturier business for good--and now, a mystery buyer can lay claim to the classic-glam column gown. Edelstein, a favorite of Diana's, also designed for her the famous navy blue number in which she spun around the dance floor with John Travolta.
The auction was otherwise mostly comprised of music paraphenalia--a lace bustier Madonna wore on her Like a Virgin tour and one of Dolly Parton's stage costumes went for more than $2K, respectively, while Lady Gaga's signature seems to be worth around $500 and Britney Spears' lots didn't sell.