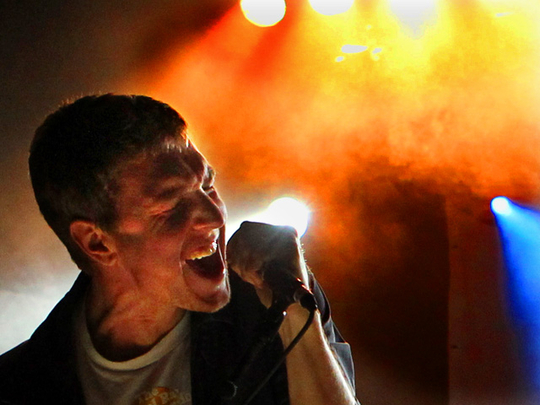 In 2002 The Walkmen debuted with an album called Everyone Who Pretended to Like Me Is Gone.
Other area bands got more instant success, but over the course of seven albums of smart brooding and anthemic alienation, The Walkmen saw a slow but steady rise.
It's probably safe to say that if the only people left are the ones who liked them after the New York Rock Revival Hype died down, then they've done quite well for themselves. And now they're going to the afterlife.
On June 5 The Walkmen will release their new album Heaven via Fat Possum.
The album was recorded with producer Phil Ek, who also oversaw The Shins' Chutes Too Narrow and a bunch of Built To Spill records. A full track list is not yet available, but songs called "We Can't Be Beat," "Song for Leigh," "Heartbreaker" and "Love Is Luck" are all expected to make the record, and Robin Pecknold of Fleet Foxes, whom they toured with last year, sings on "No One Ever Sleeps."
The Walkmen will headline the first night of the Crossing Brooklyn Ferry festival, and will presumably play a few new songs. But if you want to get a taste right away, check out the Heaven trailer below. And if you want to hear the jokey U2 cover the band posted after a tough night at the studio, go here.