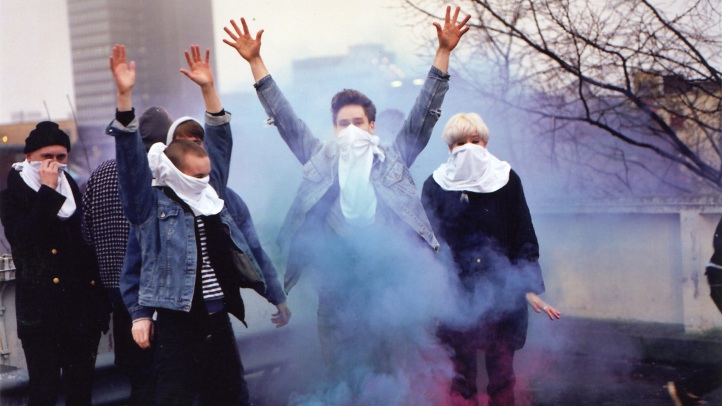 Maybe you don't know much about World Unite Lucifer Youth Foundation yet, but don't worry -- the band that is better known as WU LYF would like to keep it that way.
The nuts and bolts of WU LYF is that they are what the press is calling a mysterious quintet out of Manchester, England who have yet to release a lot of music, but they have the industry buzzing. They made their first trip to the States in early April for a debut show at Glasslands in Williamsburg that sold out in advance and forced them to play a second show at Shea Stadium in the same Brooklyn neighborhood.
The band has done well to protect their image to this point, creating a groundswell of attention from an industry hungry for this sort of obscurity. Despite the calling of major labels, WU LYF has decided to self-release their debut album Go Tell Fire To The Mountain on their own Lyf Recording label. The record, that is due out June 13 in the UK, will feature the haunting track "Dirt" that was recently posted online by the band and can be heard below.
WU LYF is set to return here in late July for a couple of shows in New York before heading out west for a single show in Los Angeles. Tickets are on sale for their engagements at Mercury Lounge on July 22 and Knitting Factory on July 23. The lo-fi, garage rock duo Bass Drum of Death will support both shows.
Check out WU LYF's new track and if you like it do some digging into their mystery. You may be pleasantly surprised with what you find.