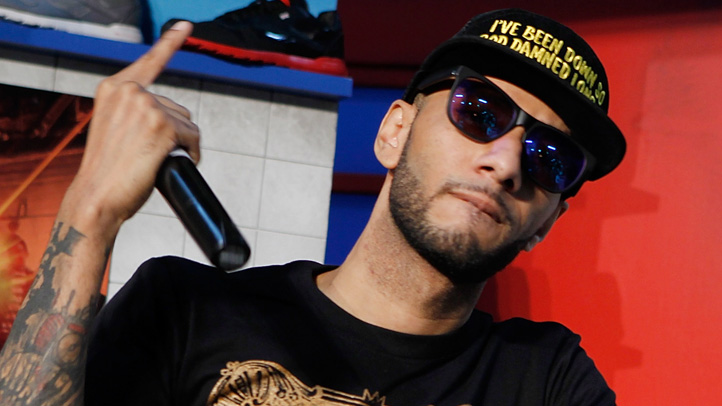 As the Knicks head into the playoffs, Swizz Beatz has recreated the team's "Go New York" theme song and filmed a new music video to run on the MSG network.
The Knicks are enjoying their first winning season since 2000-2001, energizing longtime fans like Beatz. They enter the playoffs this weekend.
"As far as music-wise, my job is to make sure I make an anthem that takes the game level from point A to point B, keep the crowd hype," he told MTV News. "Just doing what I do. Just like what the players gonna do, what they gonna do on the court. It's just a joint effort to raise the bar for new York, let everyone know it's a problem this year."
Carmelo Anthony and Amar'e Stoudemire joined Swizz to film the video.
"It's been 10 years since they remade the 'Go New York' track," Stoudemire told MTV. "So it's only right to have Swizzy out here with us. We're taking this thing to a whole 'nother level thanks to the players and the whole team."
Stoudemire says the team will be ready for the playoffs.
"Everybody's amped up, everybody's ready to go," he said. "It's gonna be a crazy atmosphere."
Swizz said he's "supporting by any means necessary."
"We're gonna take this song to the clubs, gonna take this song to the radio, get it all crunk up in there too."