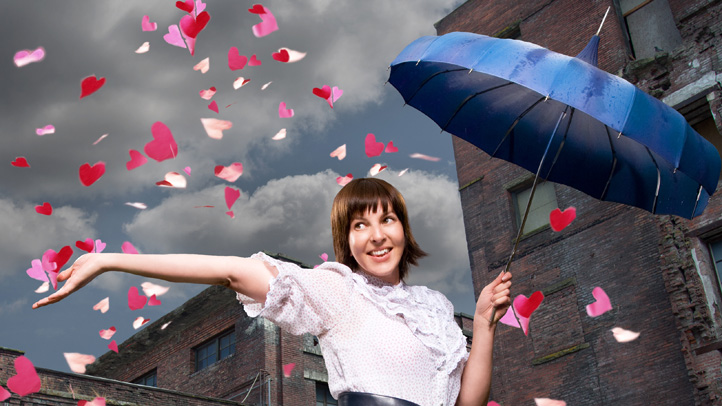 Rosie Thomas has a lovely voice and a knack for simply, pretty pop songs that could soundtrack 1,000 lovelorn television dramas, so naming her new album With Love is a nice way of getting to the point.
The album, her first in four years, will be released on Sing-A-Long Records on Valentine's Day, obviously. The album features production from Black Wescott and David Bazan, a.k.a. Pedro The Lion, and guest appearance from her friend Sufjan Stevens' backing band, singer Jen Wood and Mr. Iron & Wine himself, Sam Beam.
Thomas has been operating out of Seattle since her 2001 Sub Pop debut When We Were Small, but for Love she wrote songs in Los Angeles, Nashville and her grandfather's farm in Kansas and worked with Beam in pre-production in Texas before returning to Seattle record. After all that moving around, Thomas, who also performs stand-up comedy under the alias Shelia Saputo, ended up relocating to New York full-time.
"Honestly, it's something I've dreamed of since I was a little girl," Thomas told Nonstop Sound. "I distinctly remember the first time I came here with my mother. As soon as I came through the Holland Tunnel, I got teary eyed. It was so exciting, and I knew I wanted to be part of it. Years later, I wanted a creative jolt to the system, both for music and comedy. There's nothing more jolting than moving from the NW to NYC. I feel like Holly Hobby in the big city!"