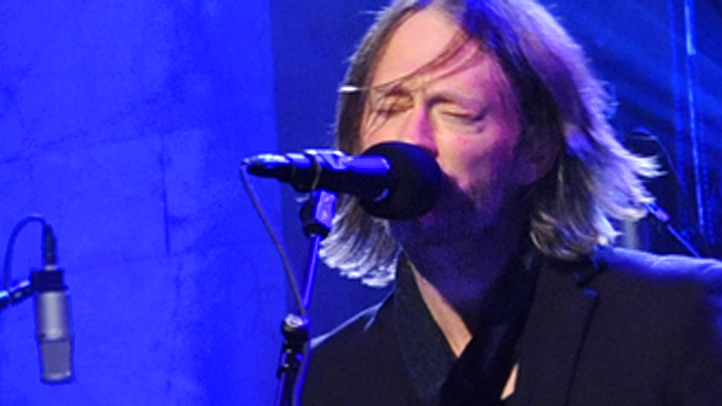 Rock heavyweights Radiohead began their extended stay in New York City over the weekend, kicking off the 37th season of "Saturday Night Live."
They performed the unreleased "Staircase," and "Lotus Flower" from The King of Limbs.
Check out clips from their visit below, and please note that the band is also scheduled for an hour-long interview and performance session on "The Colbert Report" tonight.
The English rockers also play Roseland Ballroom Wednesday and Thursday, but good luck getting tickets.