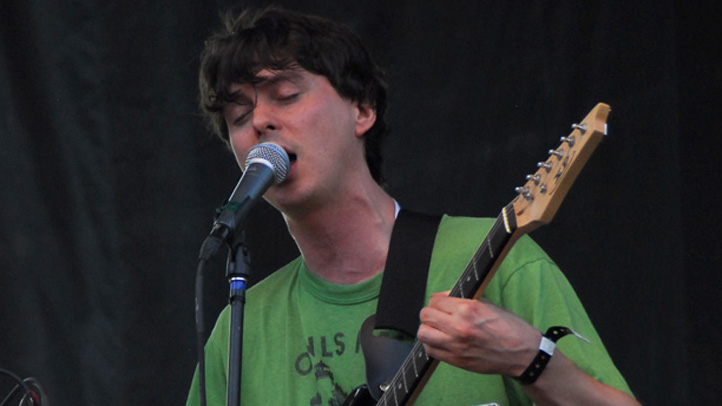 Got plans for July 4 weekend? If you don't (OK, you probably do), look no further. Local psych-pop auteur and Animal Collective member Panda Bear, a.k.a. Noah Lennox, will bring the blissfully reverbed noise to Music Hall of Williamsburg on Friday, July 3, a welcome consolation prize to anyone who missed out on tickets to AnCo's sold-out Celebrate Brooklyn! show at Prospect Park Bandshell on July 12.
The performance comes on the heels of Panda Bear's second consecutive masterpiece, the droning, epic Tomboy. And the concert announcement comes with a tantalizing preview: a new video for that album's "Slow Motion," spliced with live footage from Lennox performing live at Governors Island.
Tickets go on sale this Friday, and are available exclusively online through the Bowery Presents website. If there's a hotter ticket in the indiesphere, you'd be hard pressed to find it.
Check the kaleidoscopic, Gotham-centric video, featuring ample footage of the Mr. Bear mascot, below: