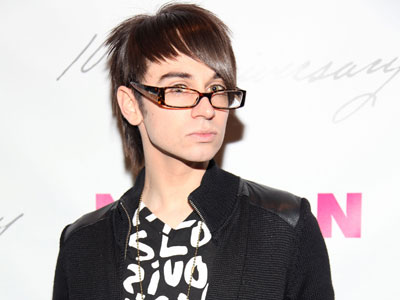 "Project Runway" alum Christian Siriano, fresh off his fashion week debut at Lincoln Center, said he can't bare to watch the booze-addled antics of the "Jersey Shore" cast.
The 24-year-old designer, who had just wrapped up a successful show where actor Alan Cumming, "Lost" starlet Maggie Grace and model Veronica Webb were among the famous faces in the front row, dished to Niteside on his disdain for the runaway MTV reality hit.
"I can't get into it," Siriano said during his intimate after party at Andaz Hotel following the Fashion Week kick off. "I just don't understand. I just can't go there. I cannot go to that world. It's insane. We have the real world. We don't need that world.
"'The Housewives' is one thing -- they're totally different."
Siriano, who has taken the fashion world by storm since winning "Project Runway" in 2008, was joined by family and friends including Kelly Rowland and cast members from Season 4 who came to fete the pint-sized prodigy in the downstairs bar just blocks from Bryant Park Thursday evening.
"It was crazy," Siriano said of showing his collection, which he said was more sporty this year. "It comes and goes so quickly. It's so fast. ... I feel good about this one."
Siriano also showcased a number of jaw-dropping gowns.
"The gowns are so crazy. They're huge, they're massive. We had some huge showpieces," he said.