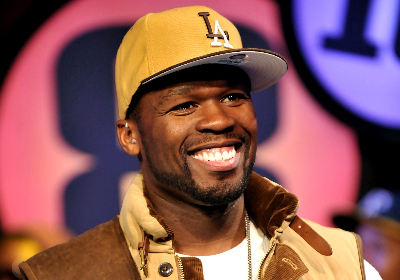 Hip hop mogul Curtis "50 Cent" Jackson said he loves gracing the silver screen, especially when it involves playing a role that doesn't take up too much on his time.
"This is a big one for me," the hip-hop mogul said during the Friday night premiere of his new feature film "Gun."
"I really enjoy doing films when I can. A lot of them have been independent movies because I can fit them in between recording and touring. They require a lot less time."

He wasn't kidding. Director of Photography Zeus Morand, at the Greenhouse-hosted after party, revealed the feature-length film was shot in all of 15 days: "The schedule was very hectic. Our director Jessy (Terrero) definitely performed a minor miracle in making this film happen."

Jessy Terrero, who's also a well-known music video producer, was apparently a valuable ally to 50 during the filming.

"Since 2003, Jessy has been helping me make the music videos that made me relevant," said the rapper. "It was great having him on set with me; it definitely made me more comfortable."

Jackson wrote the script, which was produced under his Cheetah Vision Films banner, and plays the film's lead Rich. The flick also boasts the talents of Val Kilmer, AnnaLynne McCord, James Remar, John Larroquette, LaLa Vazquez, Charles Malik Whitfield, among others.

Inside the SVA Theater before the screening 50 acknowledged he feels privileged to work with such great actors and directors, even if he can't remember their names sometimes.

"I've always surrounded myself with great directors. .... Why can't I think of their names? This is the kind of stuff that'll get you kicked out of the film business," he quipped.

"Gun" was an official selection of the HBO-sponsored New York International Latino Film Festival. The story follows the Detroit Metro Police Departments, led by Detective Rogers (Remar), attempt to take down a charismatic gun-runner named Rich. Rich's reunion with old friend and ex-con Angel (Kilmer) and a relationship with his sexpot supplier Gabriella (McCord) complicate his dangerous world.