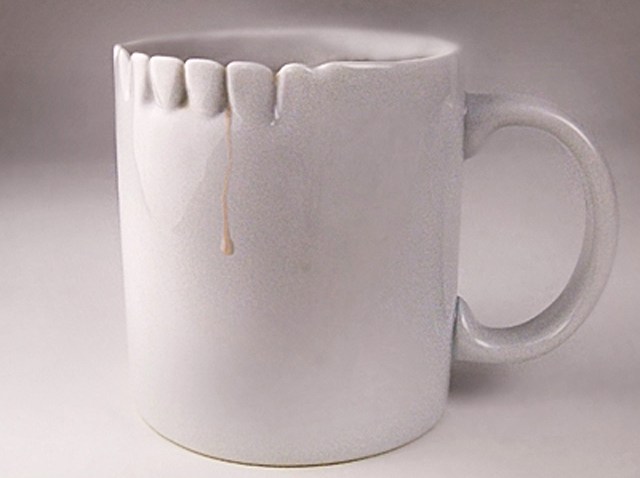 SMILE: This teeth mug by Japanese designer Megawing is equal parts creepy, high-concept and gorgeously minimalist. And perfect for sipping mulled cider on a spooky October night. $24 from Mollaspace.
SMARTS: It may seem like your dog's stream of consciousness trickles within a narrow channel bordered by the concepts "meat" and "nap," but Alexandra Horowitz, a cognitive scientist at Barnard College and author of the new book "Inside of a Dog: What Dogs See, Smell, and Know" (Scribner, $27), says the dog is one of the Rhodes scholars of the mammalian world. (Suck it, cats!) Pick up her book, as entertaining as it is thoughtful, tonight at McNally Jackson Books (52 Prince Street; 212-274-1160), where the author will lead a discussion and signing at 7PM.
DARLING: Boots are great. Really, they are. But boots every single day of fall and winter? A girl could go crazy. So we're mad for J. Crew's pinpointing of the perfect alternative: Socks – knee-high, thigh-high, anklets – paired with heels (ideally, t-straps, as demo'ed here). Edith Piaf rocked this look. So can you. Prices starts at $9.50/pair. Find your closest store here.
Got a tip? Email us.
Copyright FREEL - NBC Local Media