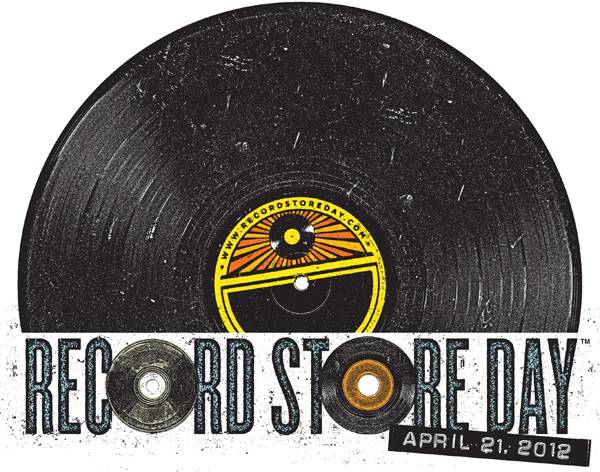 Record Store Day is the favorite holiday for people who spend too much time in the vinyl racks looking for rare copies of Brian Eno imports before deciding to try their luck in the 99-cent bin.
Obviously, we could not be more excited that the 5-year-old tradition begins again Saturday.
It's a bit of shame that people need to be reminded that there's more to life than iTunes, but if the limited-edition releases and in-store events get the hard-working music retailers of America some extra foot traffic, then we can't fault the spirit of the event.
But who is doing what? And where? Good questions. We've got a list of which New York-area stores are having signings and performances below, because Record Store Day happens once a year, but the memories last a lifetime.
Kim's Video and Music (Manhattan)
Special Guests: Mike Wexler, Woodsman, Prince Rama DJ set, X-Ray Eyeballs DJ set, WNYU DJ sets
Other Music (Manhattan)
Special Guests: Suckers, Finders Keeper's Amanda Colbenson, Four Tet, Black Dice, Ex Cops, Psychic Ills,The Men, Wild Nothing
J&R Music World (Manhattan)
Special Guests: Doyle Dykes, Everest, Mike Doughty, Yann Tiersen
Sound Fix: (Brooklyn)
Special Guest: Mates of State
Darkside Records & Gallery (Poughkeepsie, NY)
Special Guests: Dan Lavoie, Hannibal Montana, Take One Car, Down To The Bricks, Marissa LaRusso, Dead Empires
Record Archive (Rochester, NY)
Special Guests: Po Boys Brass Band, Anonymous Willpower, Driftwood Sailor, Belle Brigade, Tombstone Hands and Revengineers.

The Record Collector (Bordentown, NJ)
Special Guests: Ann Klien, The Paper Jets
Vintage Vinyl Records (Fords, NJ)
Special Guest: Portugal. The Man
HOLDFAST Records and Clothing (Asbury Park, NJ)
Special Guest: Richie Birkenhead