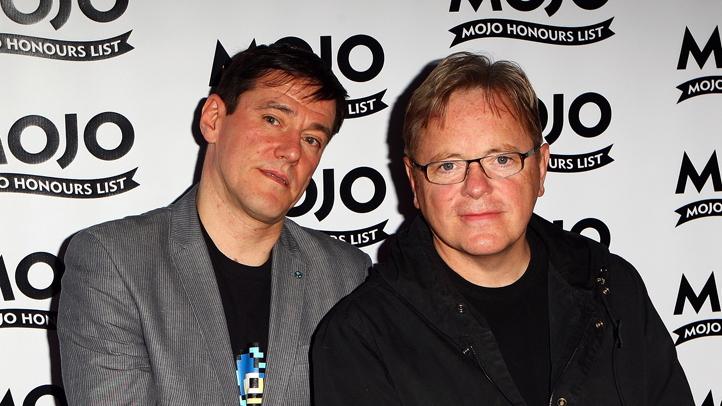 New Order will play Roseland Ballroom on October 18. How bizarre, considering what the past few years have been like for the uber influential post-punk band. New Order last played America in support of 2005's Waiting For The Siren's Call and then broke up for a spell, with frontman Bernard Sumner starting a new band called Bad Lieutenant, and goth-groove God Peter Hook mounting an ill-received tour where he played the Joy Division songs he co-wrote with a bunch of hired hands.
The band hasn't exactly patched things up, as Peter Hook is not involved in this tour and has stated that he will never play with the band again. (But people in bands say that sort of thing all the time, so don't get too worried.)

But on the bright side keyboard player Gillian Gilbert is taking part of this tour, her first excursion with the group in more than a decade. (She took a sabbatical from the band around the time of their 2001 release Get Ready.)
These membership squabbles are unbecoming such a respected, stately institution. But if you get to hear "True Faith," "Blue Monday" and maybe even a Joy Division song (they've been known to dip in to the catalog) then all is forgiven for a night.

Tickets got on sale at 10 am on Friday, August 3.