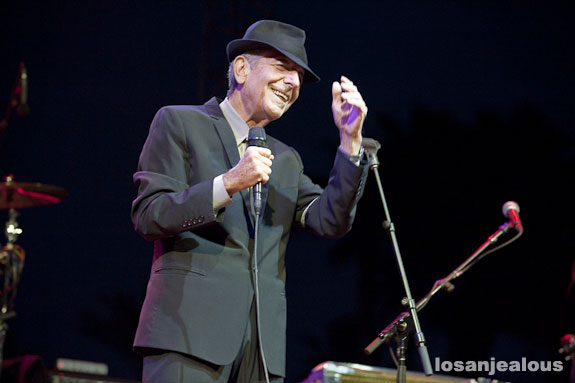 Leonard Cohen didn't tour for nearly two decades, and now music's most somber-voiced gentleman can barely stay off the road for long.
Two years after his last outing (which, given his last break, is practically five minutes), Cohen has announced an extensive world tour that will see him drop by his old stomping grounds for two New York dates.
He will play Madison Square Garden on Dec. 18 and the Barclays Center on Dec. 20. Expect to hear cuts from his new album Old Ideas and plenty of classics, including that one song of his that we're all sick of but you'll love hearing it live anyway.