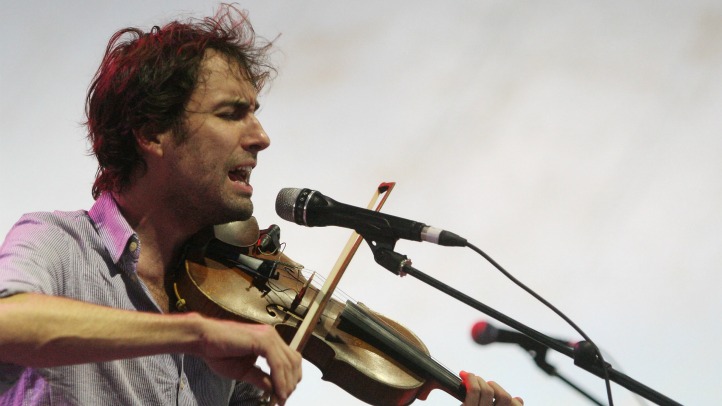 Andrew Bird has been making unique and strikingly intelligent folk-pop for over a decade now, a rare act with a truly identifiable sound — Bird's an extraordinarily talented violinist and, yes, whistler.
He's also one of his generation's most brilliantly introspective lyricists, like a more restrained but no less evocative Will Sheff capable of the sort of verbiage that would make Ezra Koenig blush: "That what's mistaken for closeness is just a case of mitosis/Sure fatal doses of malcontent through osmosis."
It's the sort of line that could be construed as pretentious, but Bird's ear for killer melodies gives him a widespread appeal that transcends his highbrow musings and oddball arrangements.
Bird's put out a number of well-sequenced and extremely listenable albums over that span, 2005's Andrew Bird and the Mysterious Production of Eggs, foremost among them, but his live performance is perhaps his defining attribute. No one makes better use of four limbs — he takes the stage with a guitar, violin, glockenspiel, and pedals for looping patterns and percussion — and never hesitates to artfully alter his arrangements from one show to the next.
So it's a rare day to be able to see such a sublimely idiosyncratic talent; it's even rarer to be able to do so for free. That's what's on tap Friday at Brooklyn's Prospect Park Bandshell for Celebrate Brooklyn! Opening Night, where Bird will perform a free show opening to the public at 8:15 p.m. The festivities also include a ticketed cocktail/dinner gala event prior to Bird's performance, and an after party for gala ticketholders featuring avant-garde performance artists CHERYL.