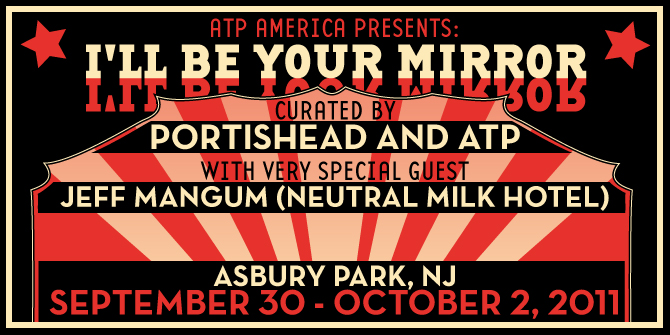 Brand new All Tomorrow's Parties festival I'll Be Your Mirror, scheduled for September 30-October 2 in Asbury Park, New Jersey, just scored a coup of a headliner: Jeff Mangum, the reclusive singer/songwriter behind Neutral Milk Hotel.

Mangum, who fronted the rockers for both of their cult-classic records, On Avery Island (1996) and In the Aeroplane Over the Sea (1998), will perform on the first day of the festival; three-day passes are required for set admittance. He'll stay in town to perform at Asbury Park's Paramount Theatre on October 3.

Aside from a solo set last year at the Chris Knox benefit, Mangum has not performed in the New York area since the first time plaid was en vogue.

I'll Be Your Mirror is curated by Portishead. Tickets go on sale this Friday at 9am EST. The three-day lineup is still TBD, but they are set to perform for two nights. Shellac, Chavez, the Album Leaf, and Cults are also confirmed.