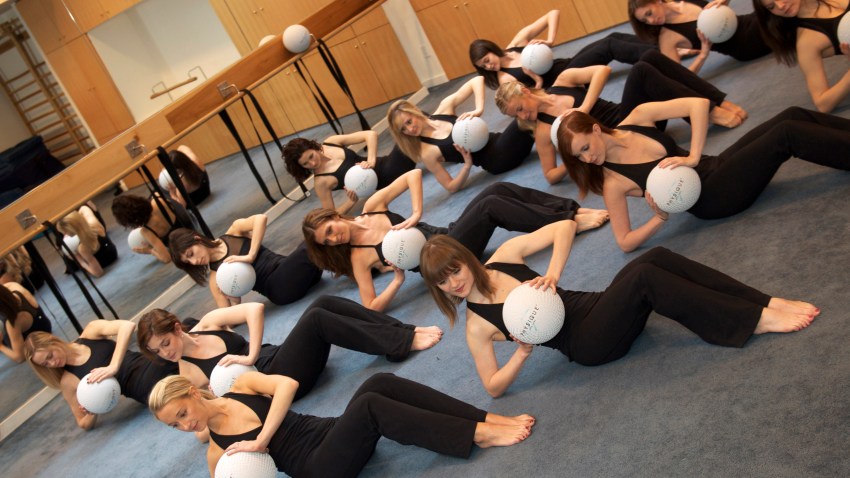 Working out is a part of my daily life. I rarely skip working out, though I do have a few lighter elliptical or yoga workouts some weeks.

But this week I'm back from a relaxing weekend and I'm having trouble returning to a routine.

While I made it to the gym on the last day of my vacation, it wasn't enough to get my body back into action. During a few consecutive rest days, my body wants rest, not sweating, to be the norm. Now, a month before the marathon, I'm going to get back on track, using the tricks below.

Refocus
The next two weeks are my last hard weeks until I enjoy a nice taper period. I am trying to make the most of these last few runs knowing that it will pay off on the big day.

To get through my long runs, I often need a mantra like, "I am a runner, my body is powerful, I will finish the marathon strongly." That helped last time, taking my mind off the physical while strengthening my mental capacity.

Mix It Up
Marathon training has made it a little hard to vary my workouts since running takes up to four days a week. Now I plan to get in a few alternative workouts.
Having a variety of workouts lets me focus more on each one since they seem fresher than when I repeat the same exercises.

I'll make an extra effort to get to an early-morning spinning class, which I haven't taken for ages. And yoga, which makes running easier for me, will fill another day or two.

Reload the iPod
Music boosts my energy during workouts. "Party Rock" and "Moves Like Jagger" are my favorite workout songs right now.
To make a new playlist, I browse iTunes top 100, check what's playing on my favorite TV shows; "Gossip Girl" is a great place to find new music.

Treat Myself
I could promise myself a manicure or new lululemon gear. However, what I am truly interested in is a special workout treat.

I want to try the new Upper West Side Physique 57 studio and this may be the week for it. Classes are pricey, but they make me fall in love again with working out, so they're well worth it.

Plan

Lately I haven't planned my workouts in advance, which has led to a lot of cardio only at the gym.

Planning makes it easier for me to accomplish goals, while incorporating variety and treats.

I have a marathon training Google calendar to which I'll add my other workouts. When I see my calendar, I'll be reminded to work out.