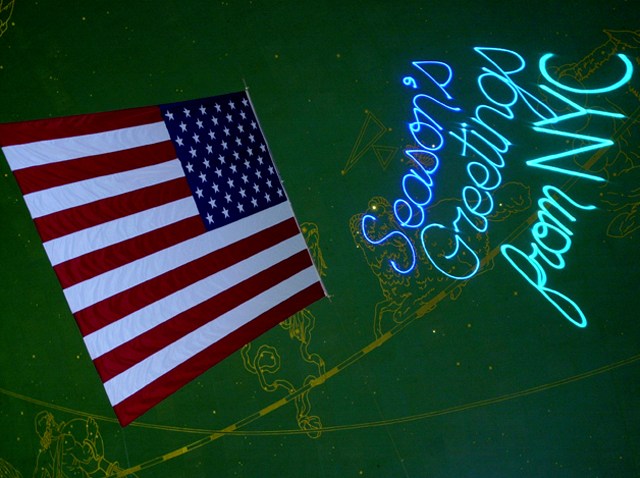 If you're running through Grand Central Station to catch a train this evening, slow down and look up, or you might miss the holiday light show 125 feet above your head.
The Holiday Laser Light Show, not seen since 2005, will return to the terminal ceiling this afternoon as Dr. Mehmet Oz of the Dr. Oz Show flips the switch to kick off some holiday cheer.
Images of snowflakes, unicorns, stars, snowmen and holiday messages will shine down in six separate six-minute shows.
If you can't catch it opening day, head to Grand Central between 11a.m. and 9 p.m. through New Years Eve.
While you're at it, check out the Rockefeller Christmas Tree live stream!
Copyright AP - Associated Press