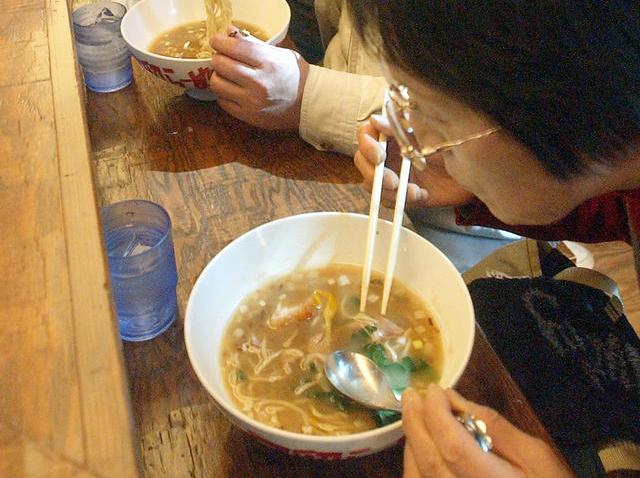 Zach Brooks, founder of the popular Midtown Lunch blog, needs to eat lunch every day. Well, so do we, but his liveliblog depends on it. Specifically, he needs to sample more lunches than he can eat – as he puts it, "there is nothing grosser than one guy eating 7 lunches by himself (and believe me, I've tried)".
The solution? Enlisting your help to chomp his way through the foodie wilds of Midtown. To wit:
On Tuesday I walked into the Japanese fast food spot Washoku Cafe, on 37th btw. Mad+5th, and it was hopping! […] I'd need a small army to attack this place. Which got me thinking… why not assemble a small army?
So there you go. You can join Brooks' eating army by becoming a fan of Midtown Lunch on Facebook, and starting next month he's going to start picking people at random and inviting them to lunch. He's also going to be giving away free lunch for a week to some of his loyal Facebook subjects. So just fan him, will you?
Copyright FREEL - NBC Local Media