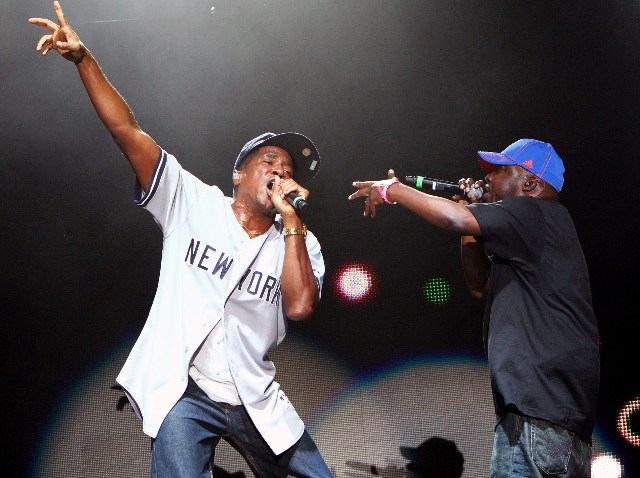 When the name Michael Rapaport crosses my mind, I don't immediately think hip hop lover, guru and archivist. The first things that comes to mind when hearing his name is the skinhead Remy from Higher Learning, the idiot criminal in Small Time Crooks and the green teacher Mr. Hanson on the TV series Boston Public. Also, for one reason or another, I still think he was in House of Pain, but we all know that isn't true.
Now Rapaport is forcing us to think of him in a different light with his labor of love documentary focusing on one of New York's most innovative hip hop acts titled Beats, Rhymes & Fights: The History of A Tribe Called Quest which is incorrectly listed on IMDB. As you can gather from the title, the film wasn't all hugs and kisses as Rapaport and his crew followed the A Tribe Called Quest as they prepared for yet another reunion at the 2010 installment of the Rock the Bells hip hop festival.
Sidenote: How many times does a group get to reunite and still call it a reunion? Much respect to Tribe, but isn't this their third reunion of the past decade? At this point do they still get to call it a reunion? Maybe it's for paycheck purposes, but I just find it a touch odd.
The film, whose title is a simple play on Tribe's album Beats, Rhymes & Life, is supposedly in post production and is currently without a proper release date, but the trailer (below) is enough to get any hip hop head psyched on the documentary. While the film has all the makings of a great rock doc – interviews with NYC hip hop luminaries like the Jungle Brothers, live footage and backstage b-roll, where Rapaport looks to succeed is in exposing the internal strife between Q-Tip and Phife Dawg that has kept this band from producing an album since 1998's The Love Movement. Take a look for yourself and get hyped for Beats, Rhymes and Fights.
In an unrelated New York hip hop note, check out the promo for Jay-Z's new memoir Decoded - it's beyond cool.