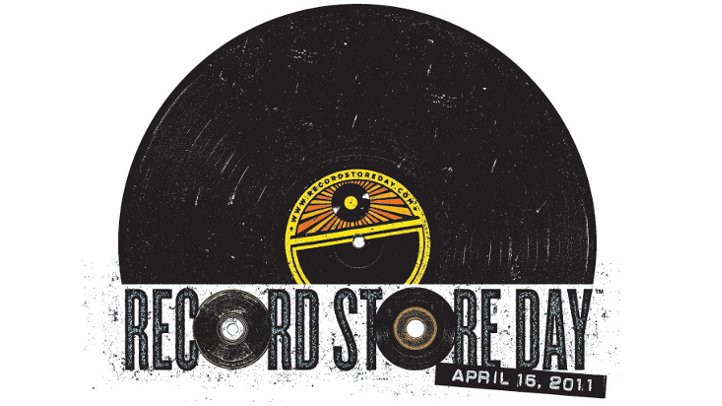 Casual collectors and fervent diggers rejoice - Record Store Day is barely a week away - so sharpen your buying skills and get ready to exercise your god-given, capitalistic right to shop.
Record Store Day is to music enthusiasts as Black Friday is to deal seeking suburban, soccer moms.

It is the one day out of every calendar year where artists and retailers come together to offer special, limited edition records to the hungry masses. This year, the celebration is on Saturday, April 16 and while it happens everywhere, we're going to point you to what we think will go down as the best purchases of Record Store Day 2011.
DOM - "Things Chang"/ "Jesus" (10" vinyl) via Astralwerks – Everyone's favorite snot rock kids from Worcester, MA keep us interested while we wait for a full-length. Make sure to rage their show at Bowery Ballroom on April 20.
Manchester Orchestra - "Simple Math" / "The Plan" (7" vinyl) via Columbia – A nice teaser considering the a-side is the title track to their forthcoming release on May 10 and the b-side is one of the best Built to Spill songs ever. Check them out on May 11 when they hit Terminal 5 with Cage the Elephant.
Mumford & Sons / Laura Marling – Dharohar Project (10" vinyl) via Glassnote – This EP is the outcome of a recording session between friends and touring partners who stopped in Delhi, India and solicited the help of some local musicians called the Dharohar Project. Sure it may sound a bit out of left field, but you'll be pleasantly surprised by the outcome.
Nada Surf – "The Moon Is Calling" / "You're Going To Miss The Wood" (7" vinyl) via Barsuk – As the Brooklyn based boys get set to return to the studio to record their upcoming fall release, they drop two previously unreleased demos on their loyal fan base to keep them hungry for more.
The Naked and Famous – This Machine / No Light, Double EP (2 CD) via Universal Republic – This marks the first time the New Zealand sensations early EPs will be available domestically. It will help gear you up for when they open for Foals and Freelance Whales at Terminal 5 on May 4.
So those are just a few suggestions plucked from the laundry list of releases hitting shelves on Record Store Day. Don't forget to check in with your local record stores as April 16 approaches to find out what artists may be stopping by to play an instore performance. So far we've only heard of Obits play Generation Records in the West Village, but more are sure to be announced over the next week.