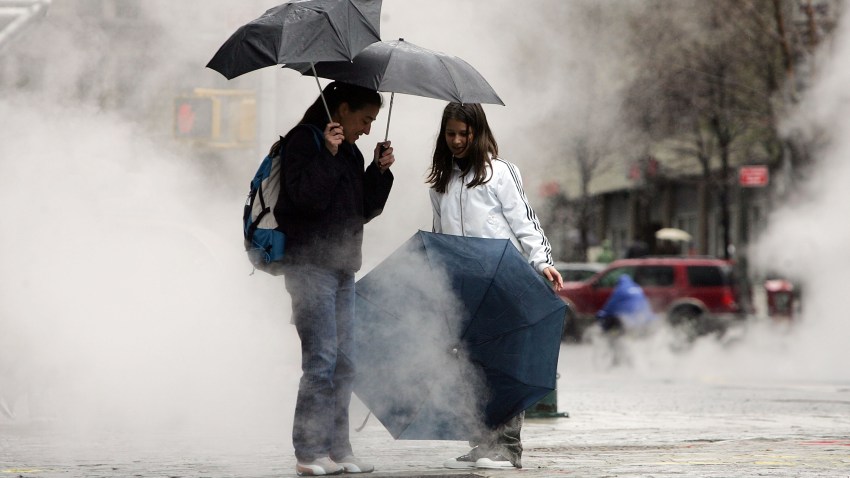 A wintry mix of sleet and freezing rain sent tree limbs crashing down and left around 250,000 customers without power throughout eastern New York Friday, and state officials weren't sure when power would be restored.
The National Weather Service had issued winter and ice storm warnings Friday for a region stretching from the mid Hudson Valley to the southern Adirondacks, but those were rescinded by early afternoon. Forecasters said parts of the mid-Hudson Valley were coated with a half-inch to an inch of ice.
"That caused significant amounts of downed trees and power outages," said National Weather Service meteorologist George Maglaras.
By Friday afternoon, there were scattered power outages on Long Island and Con Edison was still reporting about 300 outages throughout New York City and Westchester County.
Over an inch of rain fell overnight in New York City and on Long Island. Parts of the Bronx River Parkway and other major thoroughfares were briefly closed due to flooding in Westchester County. Flood advisories for the area were lifted by late morning.
The weather led to delays of more than an hour at John F. Kennedy International Airport and more than two hours for some flights landing at LaGuardia airport, but flights were mostly on time by Friday morning. Amtrak also canceled morning departures for their Albany-New York City service and their Downeaster Service, which runs between Boston and Portland, Maine.
Copyright AP - Associated Press