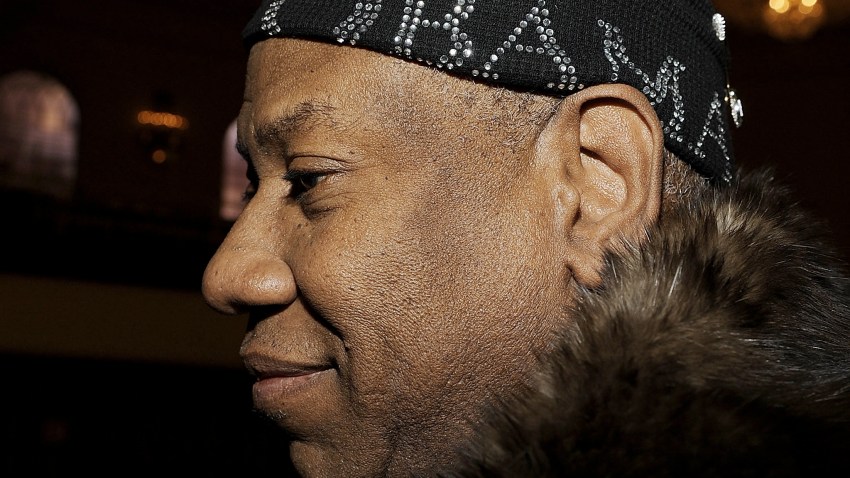 Wouldn't you just love (love!) to have breakfast with the big friendly giant, himself, the resident cloaked magician of Vogue himself, editor-at-large Andre Leon Tally? Yeah, you would. Well, we did! Nah, just kidding.
But lucky gal Diane Clehane did Thursday! And while she apparently "missed Blythe Danner by a day" (she was as excited as we would have been to ask about her daughter's bizarre website and accompanying newsletter, GOOP), she managed to get the esteemed Tally to dish on Michelle Obama's much-buzzed-about Vogue cover for the March issue.
No doubt Tally was pretty dang excited about the Obama bonanza at the magazine, given his not-at-all-hidden infatuation with the Obamas —we've already documented his extensive love affair, which involves bedazzled caps and an overcoat with Obama's face on it—and now the results are up for all to see, with accompanying photography by none other than Annie Liebowitz. Some folks, however, are apparently underwhelmed by their choice of cover (hell-o commenters on Just Jared, along with one particularly nasty commenter on Bitten and Bound). Andre's antics notwithstanding, we're just excited about anything that will help get the magazines (particularly Vogue) back on track!
Copyright FREEL - NBC Local Media