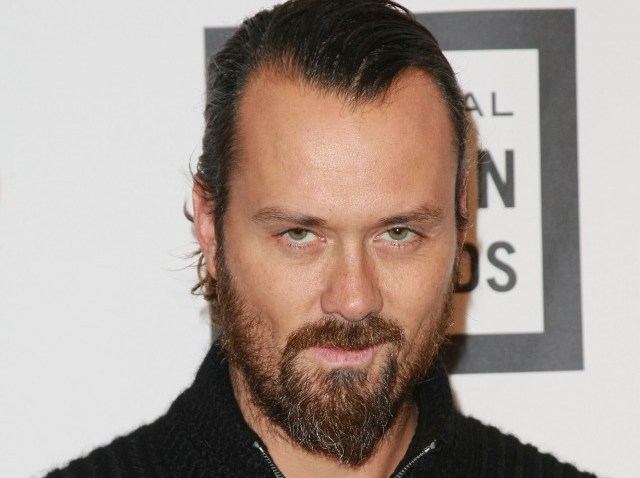 If yesterday's near 90-degree temperatures didn't adequately announce summer's over-eager return, then Bloomingdales' pre-Earth Day fete certainly got the job done.
Transforming their midtown men's department into a veritable beach town -- replete with mojito-style cocktails, an artist customizing Sperry topsiders, a vintage photo booth and a DJ spinning a requisite amount of reggae jams -- the event celebrated the launch of menswear Loomstate's eco-friendly Surf Lodge-inspired collection.
"We actually surf with the owners of Surf Lodge, so it was an easy partnership," said Loomstate designer Rogan Gregory, a man who divides his time between Manhattan and Montauk.
The long-haired and bearded Gregory has a personal aesthetic that is something of a Dennis Wilson-circa "Pacific Ocean Blue" meets downtown chic, and his line deftly mixes urban cool with a soulful, sun-faded look -- all comfy board shorts and hoodies and organic cotton T-shirts.
"I like anything beachy, because it gives me an excuse to design things for a lifestyle that I enjoy," he confessed.
Speaking of the surfing lifestyle, had the designer (whose previous efforts include Edun, another socially-conscious fashion line that was produced in conjunction with Bono) taken advantage of any of the recent swells hammering his weekend home?
"There's some good surf out there during the winter, but unfortunately I have job," he lamented with a laugh.
However, this weekend -- with Surf Lodge having an impromptu get-together on its legendary back veranda for friends and family (the joint doesn't officially open until May 15) -- could prove too alluring to pass up, even for a busy designer.
"This weekend we're going to have a blast," he said with a grin.