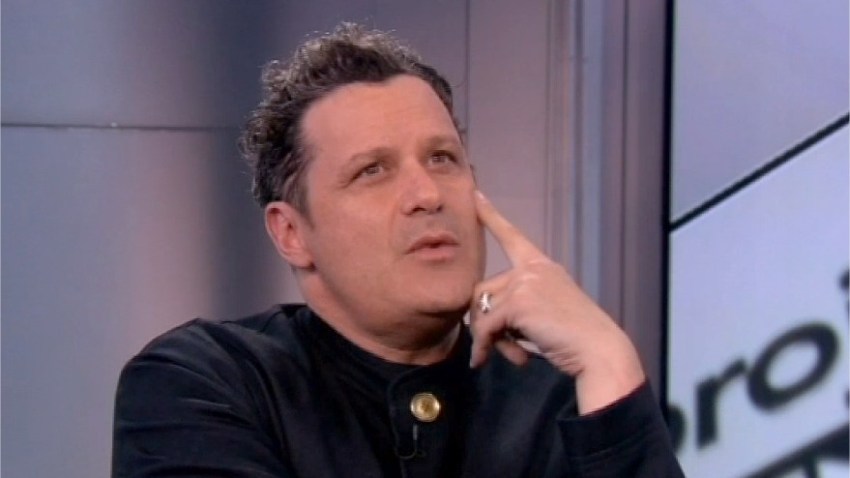 The New York Times today profiles a contortion class at the Sankalpah Yoga Studio in Manhattan, taught by accomplished acrobatic performer Jonathan Nosan.
"Students spend a good part of the 75 minutes bent over backward," observes reporter Stephen McElroy. "And they're not just poised in a backbend, but doing exercises like 'the waterfall,' which requires them to lean back, touch the floor, return to a standing position and then repeat the motion several times — a reverse toe touch, more or less."
Most of the students are people who "use their bodies to make a living," as one put it to the Times. Among the regulars, McElroy says, are a professional hand balancer, aerialists, a fitness pole dancer, and ballet and modern dancers.
Nosan notes on his website, jonathannosan.com, that his own flexibility isn't natural -- he was unable to touch his toes at the age of 22.
It was only when he went to Japan on a Fulbright scholarship to reasearch -- deep breath -- Design of Scared Space of New Religious Movements that he says his interest in acrobatics was piqued.
"His second research year was spent in a wood cabin with an outhouse in the Northwest Mountains of Kyoto," his bio says, comically. "It was during that year he changed course from academics to acrobatics after seeing a Chinese contortionist in Nagasaki and Canadian Clown in Tokyo."
He then moved to London for a year of physical theater and training, then spent three years as a contortion student of Mr. Lu Yi at the San Francisco Circus Center.
Nosan has lived in Manhattan since 1998, and has been performing and teaching since, he says.
Read more from Stephen McElroy's article at NYTimes.com:

"Yoga Is One Thing but Contortion Class Bends Another Way"
More on Jonathan Nosan at www.jonathannosan.com
And at www.acroback.com
More on Sankalpah Yoga at www.sankalpah.com