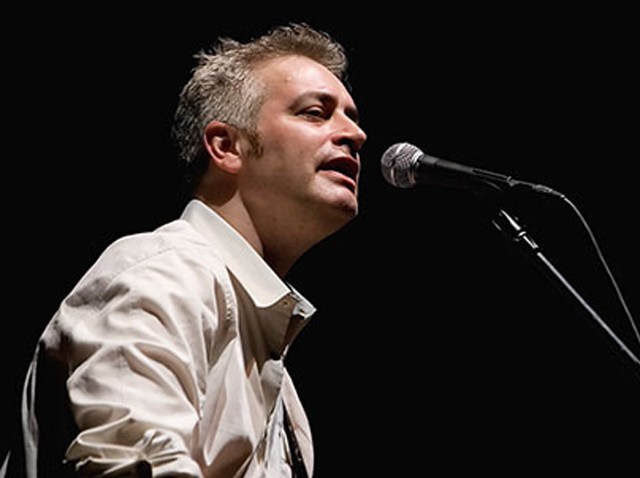 CROSS-POLLINATION: John Wesley Harding's Cabinet of Wonders is part jam session, part variety show, part comedy stage—and they'll even throw in some ventriloquism for good measure. Noirish neo-folkster Harding brings his band The English UK to (Le) Poisson Rouge, where he'll be joined by guests like Sondre Lerche, Nicole Atkins and Rick Moody. If you miss this one, the Cabinet of Wonders returns on May 20. 7:30PM.
2B: Follow Hamlet, Ophelia and the gang as the actors of the New York Classical Theatre stage a production of Shakespeare's classic designed to move you—literally, from one end of the World Financial Center to the other, in their signature style of panoramic theater. Meet outside Starbucks in the WFC Courtyard (wearing comfy shoes) at 7PM. (Runs through the weekend.)
LOSE SOME, WIN SOME: So you just turned over your firstborn to Uncle Sam, and now you could use a drink. Lucky for you, Laurent Tourondel feels your pain: All restaurants in the BLT empire will chop your booze bill in half, all night long.
Got a tip? Email us.