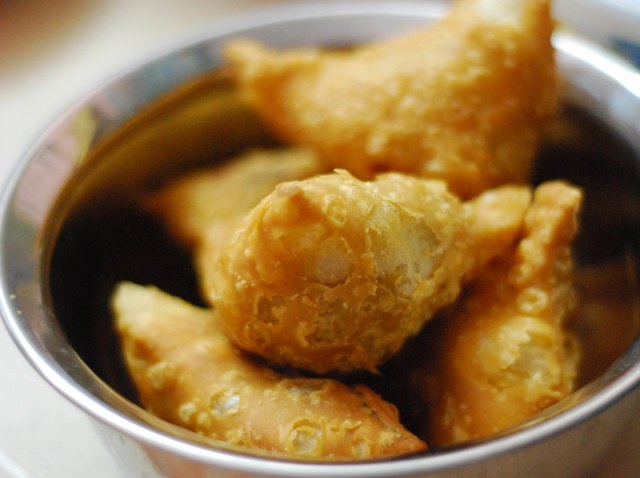 HOT POCKETS: Before next week's turkey-and-sweet-taters onslaught, be one with a much more streamlined foodstuff: The samosa. Meet up with other pasty/meat pie aficionados in the Flatiron for the November Samosa Crawl, and proceed to devour the neighborhood, one sweet or savory or spicy bite at a time. Samosa scorecard and map provided by the organizer, NYC Food Crawls. 6:30PM.
TRUE COLORS: Starting this week James Spader, David Alan Grier, Richard Thomas and Kerry Washington are doing what thousands of actors would kill to do at any given time: Reciting dialogue by David Mamet on a Broadway stage. The controversial new play "Race" (which is about just that) starts in previews this week at the Ethel Barrymore Theatre (opening night is officially December 6). 7PM.
IT'S GONNA GET LOUD: Be-dreaded torchbearer of tap Savion Glover kicks off a weeklong series of concert collaborations with contemporary jazz greats at the Blue Note. The event, called Jammin' With the Masters, starts off with McCoy Tyner tonight at The Blue Note. 8PM and 10:30PM.
Got a tip? Email us.
Copyright FREEL - NBC Local Media