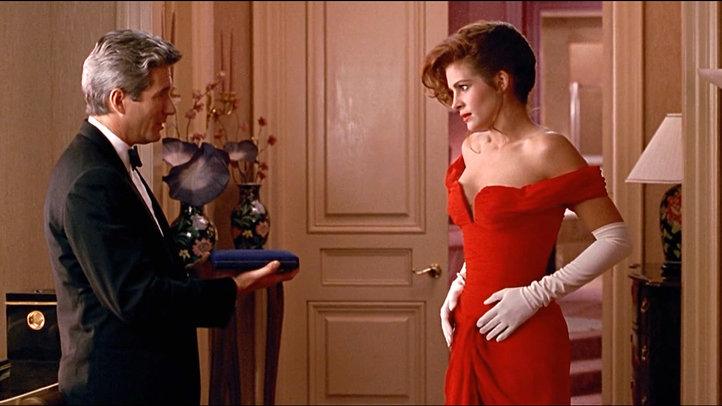 The hit 1990 film "Pretty Woman," starring Julia Roberts as a prostitute who falls in love with a lawyer played by Richard Gere, is getting the stage musical treatment. That is, if director Garry Marshall has anything to say about, that is.
According to The New York Post, Marshall and producer Paula Wagner are meeting with composers, lyricists and directors this week in New York City, hoping to find a creative team to help shape the show. Penning the book to the musical will be Marshall and J.F. Lawton, who wrote the film's screenplay and produced last season's Jessica Chastain starrer "The Heiress."
"Pretty Woman" brought in $500 million at the box office and is one of the most popular romantic comedies of all time. Marshall has been talking about developing the film into a musical since at least 2001.
Even if a creative team is hired today, it will probably take years for a "Pretty Woman" musical to materialize – and even then, Broadway may not be a sure thing. But with all the successf film transfers have had on Broadway -- and fairy tales, at that -- not pursing this might be a "big mistake. Big. Huge."