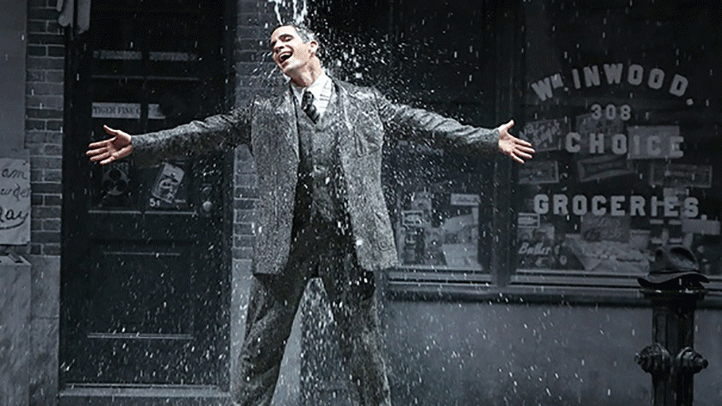 Harvey Weinstein has officially been bit by the musical bug.
The famed film producer, who has invested in a number of musicals in the past, will produce his second Broadway musical next fall, following the critically panned but commercially successful "Finding Neverland."
For Weinstein's second time at bat, he'll team up with the the Théâtre du Châtelet in Paris, bringing their production of "Singin' in the Rain" across the pond. No theater or dates have been confirmed.
Based on the 1952 Gene Kelly-led movie musical of the same name, "Singin' in the Rain" tells the story of a silent film production and cast in the late 1920s, and the complications they get themselves in while making the transition to sound.
The Châtelet production -- directed by Robert Carsen -- reproduces the film's dialogue, from screenwriters Betty Comden and Adolph Green, and score, from Nacio Herb Brown and Arthur Freed.
And yes, Virginia — there will be that iconic, puddle-jumping, rain-soaked dance solo, with new choreography from Stephen Mear.
This isn't the first time "Singin' in the Rain" has been on Broadway. Twyla Tharp directed and choreographed a heavily-revamped production back in 1985, which closed after 367 performances.
It also isn't the first Broadway musical with roots in the Théâtre du Châtelet. Last season's four-time Tony-winning production of "An American in Paris" begin there.
"Singing in the Rain" is currently playing at the Paris' Théâtre du Châtelet through Jan. 17, 2016.