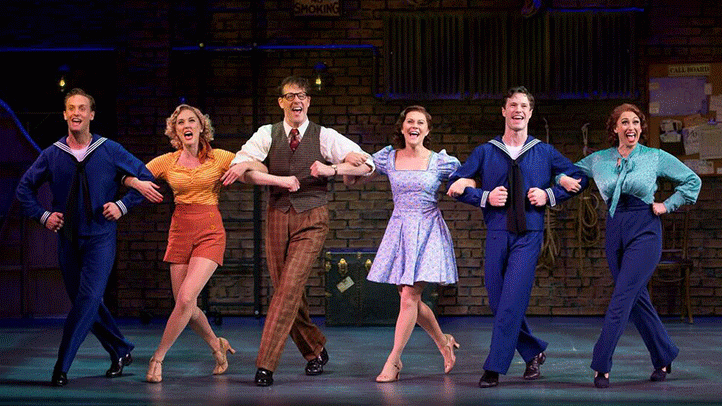 The tap-tastic, seaworthy musical comedy "Dames at Sea" will sail away from the Great White Way early next year, playing its final performance at the Helen Hayes Theater on Jan. 3, 2016.
At the time of its closing, "Dames at Sea" will have played 32 preview and 85 regular performances.
This was the first time "Dames at Sea" has ever been on Broadway. The musical -- a satire about the making of a 1930s musical -- first opened in 1968 at off-Broadway's Bouwerie Lane Theatre. Since then, the show has gone on to become a staple in schools and community theaters across the country.
The Broadway production was also the first time the Jim Wise score was heard in New York with a full orchestra.
Three-time Tony nominee Randy Skinner ("42nd Street") directed and choreographed the Broadway production, with a book and lyrics by George Haimsohn and Robin Miller. The show stars Danny Gardner, Mara Davi, John Bolton, Eloise Kropp, Cary Tedder and Lesli Margherita.
A national tour will being in the fall of 2017.