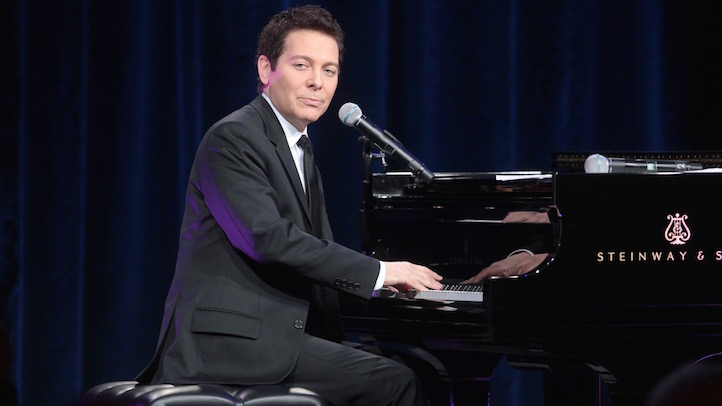 Since cabaret venue Feinstein's at Lowes Regency Hotel closed its doors in December 2012, performer Michael Feinstein has been looking for a new club mainstay to bear his name. And it appears he's found it.
The Grammy-nominated performer will partner with 54 Below, the Broadway supper club that opened in the basement of Studio 54 three years ago.
The venue will now go by the name Feinstein's/54 Below, with Feinstein himself making his first engagement there Dec. 20-30. He'll appear twice annually at the venue thereafter.
"I've watched 54 Below light up Times Square as the number one destination for live entertainment and great food," Feinstein said in a statement. "I am thrilled to join the Tony Award-winning team behind 54 Below's success and look forward to our new adventure together."
This will be the second venue Feinstein currently has his name attached to. In May 2013 he opened Feinstein's at the Nikko in San Francisco. The singer and pianist, who is often cited as "the ambassador of the Great American Songbook," also conducts the Kravis Center Pops Orchestra and the Pasadena Pops.
54 Below presents 16 shows a week, 52 weeks a year, with talent ranging from Broadway legends like Patti LuPone and Ben Vereen to solo debuts of rising Broadway talent, cast reunions, show tributes and popular acts The Skivvies and Charlie Rosen's Broadway Big Band.
Feinstein's partnership with 54 Below, which is operated by four producers rather than owned by a hotel or club like other traditional cabaret venues, is expected to help the venue gain financial stability.