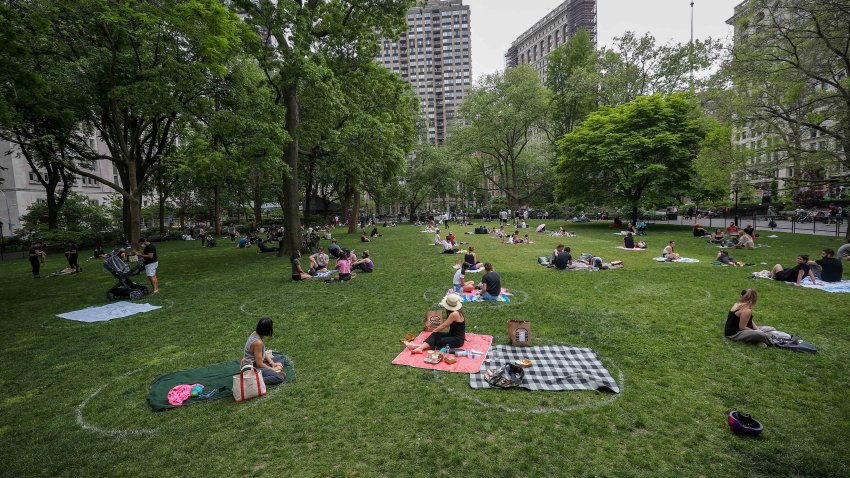 Storm Team 4 is tracking the chance for spotty showers and thunderstorms that may fire up in the afternoon as conditions turn more hot and humid for the official start of summer.
Father's Day is expected to repeat Saturday's warn and humid weather. Isolated thunderstorms remain a possibility in the afternoon, Storm Team 4 says, especially for areas north and west away from the coast.
High temperatures for Sunday will be in the mid 80s, according to Storm Team 4.
Conditions will continue to heat up next week, with temperatures climbing to 85 on Monday. They're expected to linger close to 90 degrees through much of next week, and the chance for scattered thunderstorms sticks around daily through Wednesday.
Track any approaching storms used our interactive radar below.
Copyright NBC New York