What to Know
A warm front triggered showers and storms throughout the day Tuesday, but now a cold front will bring even more wild weather on Wednesday

The morning will begin cloudy with some early peeks of sunshine, but by the afternoon to early evening storms will begin to fire up

It gets cooler and brighter on Thursday and the first full weekend of fall looks to be sunny and mild
Rain was expected to hit the tri-state as a cold front approaches the region Wednesday, a day after a warm front brought downpours that triggered flash floods across the region, but thunderstorms fizzled out as they approached the city.
Widespread storms had been expected to fire up by late afternoon because atmospheric conditions were ripe for downpours, frequent lighting and small hail, and damaging winds, according to Storm Team 4. Thunderstorm warnings were issued for Dutchess and Sullivan counties, but the rest of the tri-state was mostly spared the heavy systems. Stay on top of the latest conditions using our interactive radar.
Any potential unsettled weather would fizzle out by midnight, paving the way for a much calmer Thursday, albeit with temperatures in the low 70s.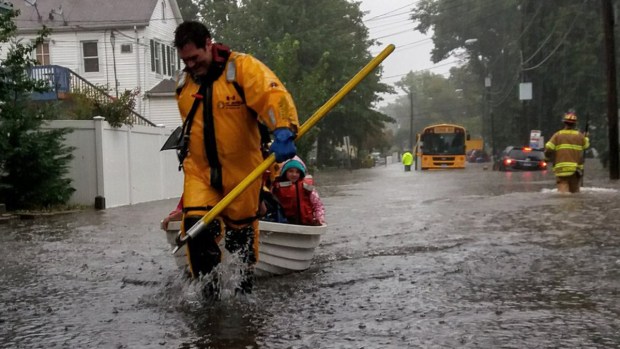 Rescues Across Tri-State as Flash Floods Sock Region
On Tuesday, rescues were carried out across the region. In New Jersey, Bayonne's emergency management agency warned of numerous road closures because of flooding and urged people to stay home. Newark experienced a similar deluge, with authorities having to shut down all lanes on U.S. 1 & 9 approaching the Pulaski Skyway, which one Uber rider described as totally "under water."
Extreme Weather Photos: Twister Touches Down on North Texas
More than 100 workers had to be rescued via bulldozer from a flooded factory in Fairview. Elsewhere, multiple rescues were underway as drivers found themselves stranded in rapidly rising floodwaters. Check the latest alerts in your neighborhood.
And, in New York City, it rained in subway stations across Manhattan and storms took down a tree and toppled it on top of cars on the Upper East Side.