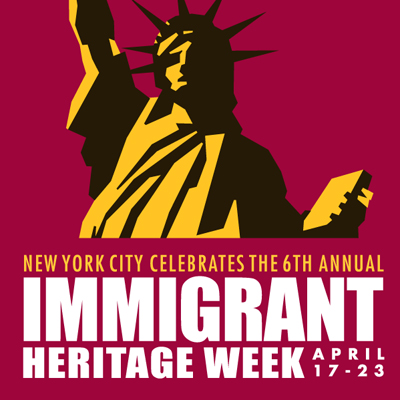 Don't miss this unique celebration of the vibrant and diverse immigrant cultures! New York City Celebrates the 6th Annual Immigrant Heritage Week from April 17 to 23, 2009.

Initiated by Mayor Bloomberg in 2004, Immigrant Heritage Week honors the experiences and contributions of immigrants in the city. The celebration features 130 free or low-cost events, which are a reflection of the rich cultural heritage that makes New York City what it is today.

The events include family programs, music and dance performances, film screenings, art exhibits, cultural festivities, book readings, children's programs, and workshops hosted by community organizations, museums, public libraries and other institutions.
For more information, visit the Immigrant Heritage Week Web site.