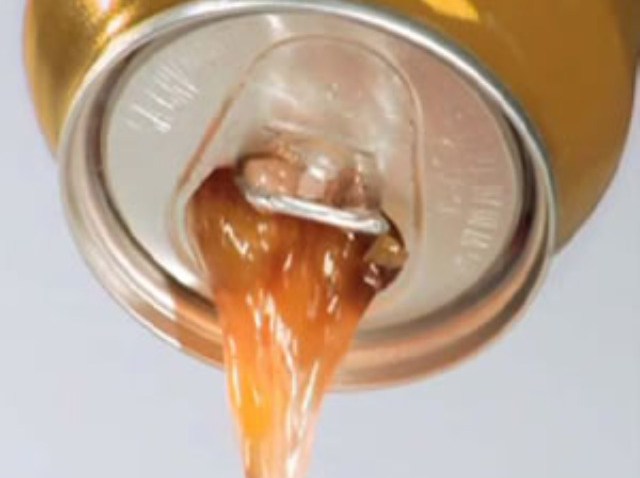 Ah, a crisp, cold soda. With the not-so-sweet taste ... of fat?

With obesity at near-crisis levels, the Health Department has turned to one arena sure to catch the attention of teens: YouTube.

That's right, a new anti-obesity campaign aims to remind young beverage drinkers that all those cans of carbonated sweetness add up to pounds of fat. They may be empty calories, in other words. but they're full of consequences.
"Disgusting," said Vanessa Gonzalez of Rego Park, after watching the 30-second spot for the first time. "Alarming and a little disturbing," added fitness instructor Eric Cruz.
Whether the public service announcement succeeds depends on whether New Yorkers can kick an admittedly tasty habit.

"I drink a lot of soda," says Jonathan Medrano of Riverdale. "Maybe three cans a day. That's hard to give up."