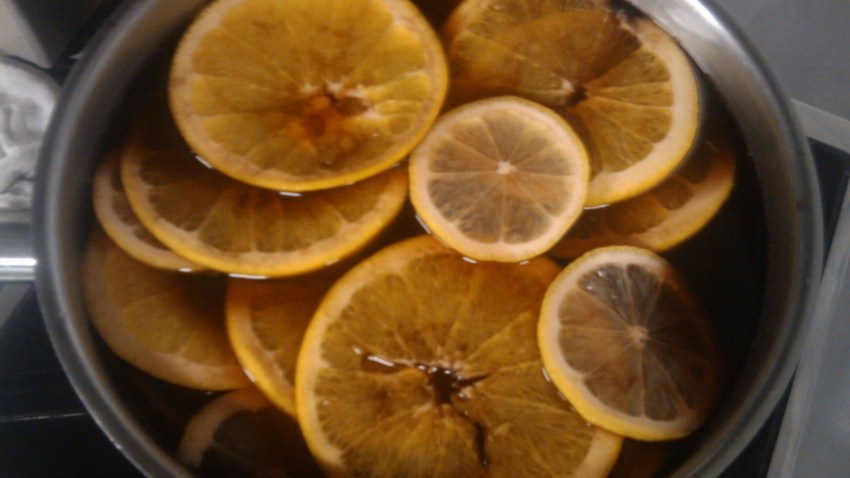 New York City has been a veritable ski slope in recent weeks, so what a pleasant surprise to discover an especially tasty version of a warm brew long associated with apres ski right here in the city.
A great spiced mulled wine is served at The Bluebell Cafe, which opened last March at 293 3rd Avenue.
Co-owner Sheila McDonagh told us the concoction is an old family recipe usually served on Christmas Eve as a nightcap after midnight mass. The wine is heated with cinnamon sticks, cloves, nutmeg, orange and lemon and a bit of brandy. The aroma alone can transport you at least mentally to a ski lodge or mountainside where the snow is still clean and not covered in soot.
As Seen On
As seen on News 4
"I decided to make a batch and put a small sign in the window," said Sheila.
The winter has been so cold, she said, the drink --at $9 a glass-- has become a popular request.
Here's the recipe:

1 cup sugar
1 1/2 cups water
1 bottle dry red wine
1 cup Brandy
2 or 3 cinnamon sticks
6-8 whole cloves
1 whole nutmeg
4-5 cardamom pods
1 orange
1 lemon

Heat water and sugar together until sugar dissolves.
Put spices into a piece of cheesecloth and tie, making a small pouch.
Drop into the syrup
Add wine, Brandy and orange and lemon slices
Put on a medium heat and when at simmering point reduce the heat and simmer for an hour.
Never let it boil.
When done, remove the fruit and spice pouch. Strain and serve warm.
May be garnished with an orange twist (optional)
The drink is best served warm and not too hot; it may be refrigerated and re-heated.