This year has been a whirlwind! We have traveled from coast-to-coast and sat down with the top actors, musicians and athletes. With our mobile stoop in tow, we tap danced with Tony Danza, dabbed with Katie Holmes and had a cringe-worthy moment with Nicole Richie.
Here are our host Cat Greenleaf's top ten interviews of the year.
10. Sean Hayes
Sean Hayes Reveals The Lessons He Has Learned Since Will & Grace Went Off the Air
Sean is always one of my all-time favorite guests. We made up a really cute song together – think we have a future in music?
9. Olivia Wilde
Olivia Wilde Break Dances on the Stoop with Cat Greenleaf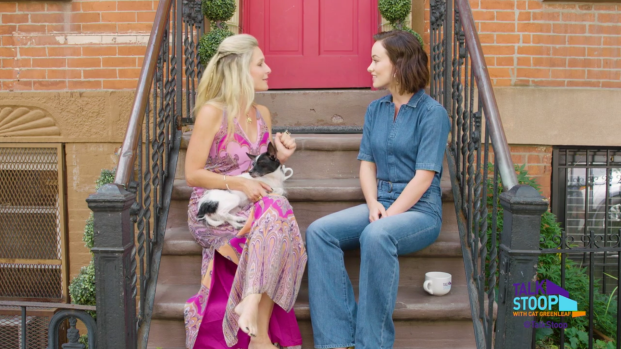 I loved having Olivia show off her Bond movies. And I have to say, she looked pretty darn good doing it on my stoop
8. Michael Strahan
Michael Strahan Shares His Positivity on the Stoop
Michael is one of the happiest and most positive guests I've ever interviewed. And be sure to call our hot line for inspirational quotes!
7. Tony Danza
Tony Danza Tap Dances His Way off the Stoop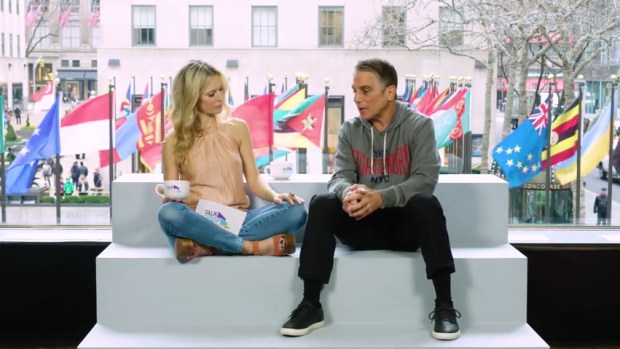 Is there nothing this guy can't do! Watch him show me his tap dancing moves – I was in awe and he did it in his sneakers, no less.
6. Katie Holmes
Katie Holmes Teaches Cat the Dab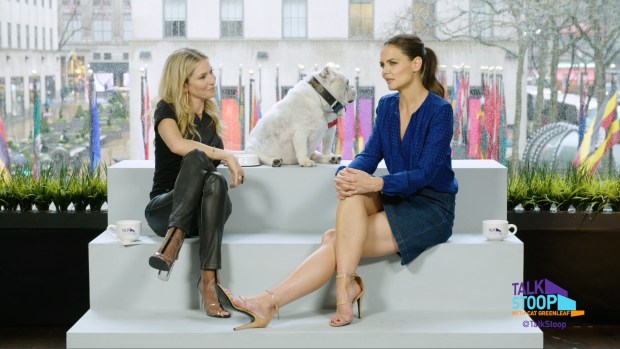 Having a dance party with Katie Holmes was one of the highlights of my year. Watch her do a "dab" like you've never seen before.
5. Sting
Why Doesn't Sting Smile?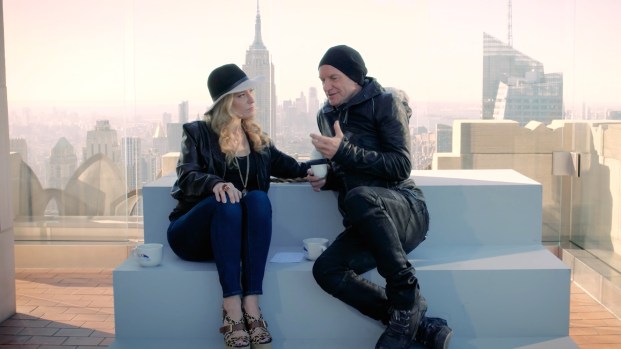 Sitting on top of 30 Rock with this guy is a memory I'll never forget. Even though it was windy and freezing, we had the best time together!
4. Bethenny Frankel
Bethenny Frankel Reprises Her Role as a Talk Show Host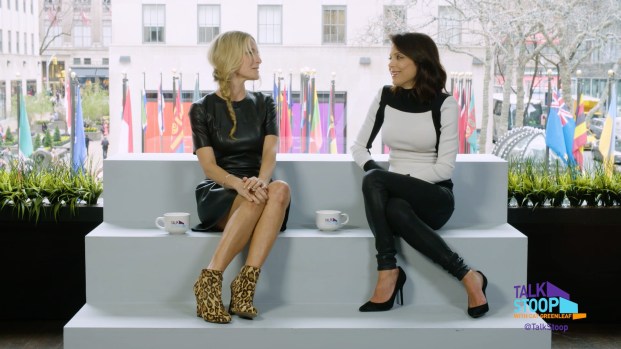 Check out what happens when two talk show hosts collide. Bethenny was such a riot and I literally could have kept talking to her for hours.
3. Barry Manilow
Barry Manilow Comes Home to New York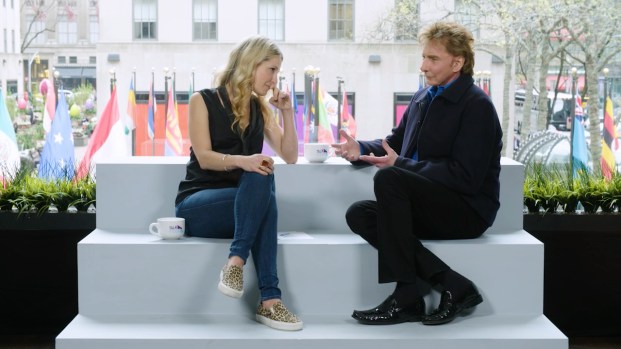 We've never had a more iconic Brooklynite than Mr. Manilow. I reminded him about his hometown roots and suggested we take a little drive down memory lane.
2. David Alan Grier
David Alan Grier Tells Cat Greenleaf Where You Never Touch a Man!
Hilarious moment when David yelled at me to not rub his head! I was just trying to get closer to him.
1. Nicole Richie
Cat Is Really Sorry for Smacking Nicole Richie
I felt so bad smacking Nicole in the face. She was such a trooper and a real class-act.