Mayor de Blasio spoke at a peaceful G-20 protest in Hamburg on Saturday, giving praise to local police who battled two days of riots.
"Our right to protest is directly related to the fact that our police protect us," de Blasio said, according to his press secretary who tweeted from the protest.
De Blasio was the keynote speaker at the "Hamburg Zeigt Haltung" rally at Fischmarkt. A large crowd gathered at the event billed as a celebration of democracy and human rights.
"We have a phrase in America we like to use: This is what democracy looks like," de Blasio told the crowd, according to his spokesman.
The gathering of the Group of 20 leaders has seen two days of violent riots, with some looting supermarkets and attacking police with slingshots and firebombs.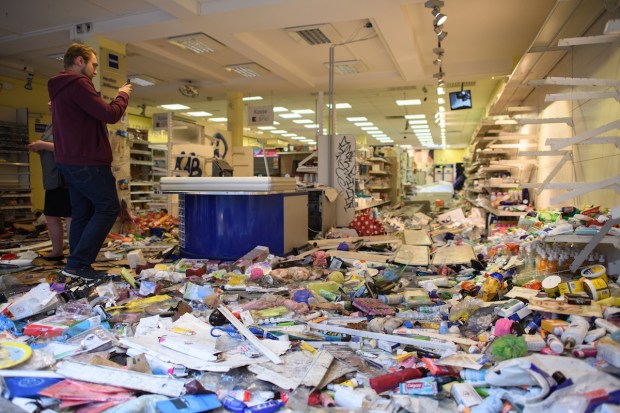 'Welcome to Hell': Anti G-20 Protests Erupt at Hamburg
De Blasio also assured the crowd that U.S. cities would pursue the climate goals of the Paris Accords, even though President Trump said he would pull out of the agreement.
"American cities are signed on to the Paris Accords. We will do it ourselves," the mayor said, according to his press secretary.
Earlier Saturday, de Blasio spoke at the Thalia Theater in Hamburg where he said the New York City subways were a metaphor for the working harmony in society.
"(You have) people of all faiths and people of all backgrounds," de Blasio said on a video of the speech posted to Twitter. "And I like it as a metaphor because it's not perfect, it's not necessarily the way you want to live to be the sardine n the sardine can. But what you notice is there is a working harmony."
De Blasio planned to drive to Berlin after the rally and return to New York City on Sunday.