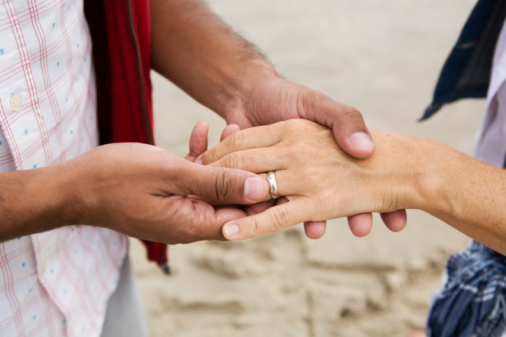 The owner of Celebration Studios, a now defunct wedding photography studio, pleaded guilty to a theft charge in Superior Court in Morristown. Attorney General Anne Milgram announced that the owner of the Chester-based company pleaded guilty for failing to deliver precious memories in the form of photographs, photo albums and videos to thousands of customers.
"With today's pleas, we hold the company and its owner accountable under our criminal code for the way that they conducted business."
Couples who gave Celebration Studios thousands of dollars for wedding photography and albums became frantic when the studio, with several locations in the tri-state area, abruptly closed their doors. Marc Schwartz was accused of taking money but not delivering what he promised.
News
Top news stories in the tri-state area, in America and around the world
"We're glad that he owned up to it," said Paul Ritter, who married his wife Allison nearly three years ago and has no wedding album or video to show for it. "He's going to get what he's got coming to him."
News 4 New York first met the Ritters in 2008 when we first began to investigate Celebration Studios. More than a year later, with the assistance of New Jersey's Division of Consumer Affairs, couples were able to retrieve their memories, including the Ritters. While they were never given an album or video, they were able to retrieve digital images and raw video footage, which is a lot more than what other couples ended up with.
"I'm happy that something's happening to him," said Allison Ritter. "Because I think he has to pay for it and he really hurt a lot of innocent people."
Under the plea agreement, Schwartz must pay $75,000 in restitution to eight photographers, and the state will recommend that Schwartz be sentenced to one year of probation, when he is sentenced in December.
In addition, the company, through its attorney, admitted that it engaged in theft and fraudulent business practices by entering into contracts with customers and receiving money for wedding photography services and products that were paid for, but not delivered.
Schwartz and Celebration Studios is also on the hook for $855,618 in consumer restitution, $1,836,000 in civil penalties, and $383,684 for reimbursement of the state's attorneys' fees and investigative costs. But right now, neither defendant has any assets to satisfy the judgments.
With the help of the Consumer Affairs division, 1500 couples have been reunited with their most precious memories, but officials say there are as many as a thousand other couples that have not yet reclaimed their photos.
"January 13, 2010 is the deadline that was set by the judge in our civil action," said Cindy Miller, Acting Deputy Director of Consumer Affairs. "After that, we will dispose of it. We'd like to put it in the hands of its rightful owners. But people have to contact us."
Miller says people can call or email them and they can either pick up their stuff or have it mailed to them. You can contact the division by calling 1-800-242-5846 (toll-free within N.J.) or 973-504-6200 or by emailing wedding.photos@dca.lps.state.nj.us.