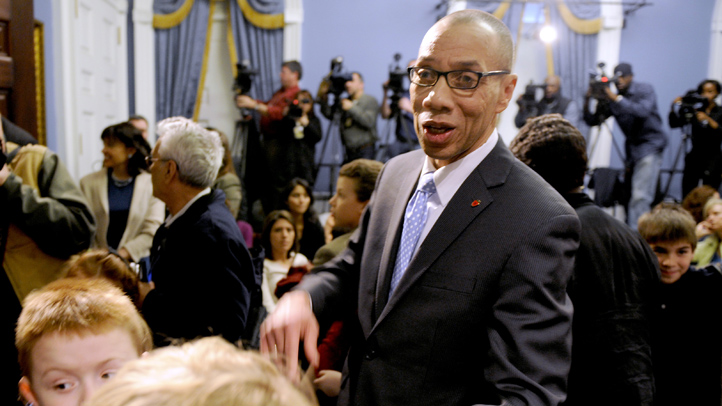 New York City's incoming schools chancellor calls the tone of the debate surrounding teacher layoffs, standardized testing and charter schools ``poisonous.''

In his first major speech since being appointed, Dennis Walcott spoke of a need to calm tensions among the various stakeholders in the city's school system.

He said both sides in the debate over teacher layoffs had contributed to the ``polarized atmosphere.'' He said he viewed his appointment as chancellor as an opportunity for both sides to ``begin anew.''
"People on both sides of this debate have been guilty of contributing to the current polarized atmosphere," he said. "That poisonous debate is hurting our children, plain and simple. And they don't have time to wait for us to grow up."
But he was steadfast in supporting Mayor Michael Bloomberg's campaign to overturn a law requiring layoffs by seniority.

Walcott spoke Saturday to educators at Columbia University's Teachers College.

Bloomberg appointed Walcott to head the city's 1.1 million-student school system on April 7, after publishing executive Cathie Black resigned.

Copyright AP - Associated Press