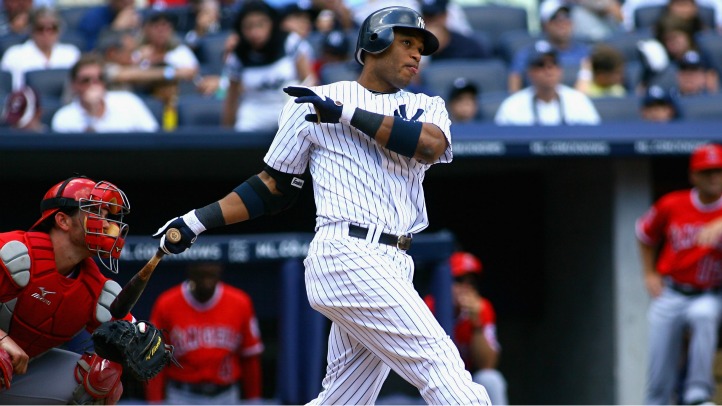 More than any other team in baseball, the Yankees love themselves some history.
When YES isn't televising games, they are almost always airing a documentary about a Yankee star of the past or a game featuring a memorable performance by one of those stars. There's Monument Park, Old-Timer's Day and a dozen other ways that the Yankees rub it in your face that they've been the most successful franchise in baseball.
Derek Jeter and Mariano Rivera are the two nightly reminders of that status right now. Every game they play comes with a little something extra, the feeling that it might be the last time you see them do something special before they join Ruth, Gehrig, Mantle, Ford as all-time greats.
When the Yankees have reached the end of the line with most of those past stars, there's been another homegrown player waiting to move up to the top of the marquee. Jeter and Rivera aren't giving up their spots just yet, but they will do it soon enough.
This might be the year when we meet the next guy in line. Robinson Cano turned 29 last year, he's riding a streak of three straight great seasons and this year he'll be hitting third for the entire season for the first time.
That means we're past the point of calling Cano a rising star in the Yankee lineup. He's arrived and he's cemented himself as a current star whose name no longer comes after a slew of others when discussing the biggest names on the team.
As a result, Cano's getting talked about as an MVP candidate and potential batting champion who could carry the Yankees to another playoff berth or even more. If he can pull that off, there won't be much question about the next man to carry the torch that got lit when Ruth arrived from Boston way back when.
There are going to be a lot of storylines to this Yankees season. Rivera's possible retirement, A-Rod's attempt to rebound from injury and the moving parts that make up the rotation all come to mind.
Those all will play a big role in the Yankees present, to be sure. Cano's ascension is about now, but it is also about where the Yankees are going in the future.
If it goes well, this might just be his team this time next year even with Jeter still turning double plays next to him.
Josh Alper is a writer living in New York City. You can follow him on Twitter and he is also a contributor to Pro Football Talk.
Copyright FREEL - NBC Local Media