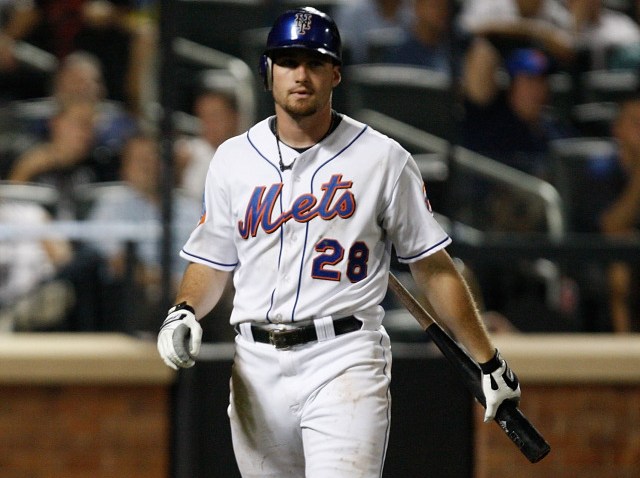 There were so many distressing things about the Mets' 2009 season that it is hard to rank them in any meaningful way. The overarching connective tissue between them was that the organization didn't seem to have a serious approach to the task at hand.
Omar Minaya seemed to hold a press conference every couple of days to address a mistake made by members of the front office, most notably assistant GM Tony Bernazard's atrocious behavior and eventual firing. That may have been the tip of the iceberg, but it wouldn't be hard to rank their weekly denials of Madoff-resulted financial trouble or their training staff's inability to stop minor injuries from turning into season-ending catastrophes ahead of Bernazard on the absurdity list.
It's starting to look bad for 2010 as well. No one is quite sure how much money the Mets will spend this offseason, although everyone agrees that they aren't going to be spending all that much. So how do you explain spending $3.5 million on Alex Cora and Henry Blanco?
Cora is a useful backup infielder and strong clubhouse presence, but the Mets gave him $2 million seconds after free agency opened. With all of baseball being cautious about spending in a harsh economy, they bid against themselves for a player who isn't going to be the difference between winning and losing next season. Blanco is a capable backup catcher, but you can usually find those for less than $1.5 million as Spring Training gets closer.
Now comes word that they are talking about lowering the fences in center field next season to boost home run totals. The phrase rearranging the deck chairs on the Titanic gets thrown around a lot, but it seems fairly appropriate right now. Maybe that boosts home runs by four or five next summer, but what does it do for the opposition when your pitching staff is still Johan, K-Rod and 10 jokesters?
If the Mets want to hit more home runs, they need to get players who can hit them. A few feet isn't going to turn Angel Pagan or Jeff Francoeur into Hank Aaron, nor is it going to do anything about the height of the fences in the power alleys. That's where more homers go to die, but, again, changing that leaves an iffy pitching staff open to exploitation by the opposition.
All of these things are taking place against the backdrop of moves by the Braves and Phillies to improve themselves in the early days of free agency. No one's arguing that the Mets should make a move simply for the sake of making a move, but they need to get serious about deciding what they're doing in 2010.
If they want to contend, stop worrying about trading Luis Castillo for some other team's dead weight and make improvements to the pitching staff and left field. If they want to build their franchise for the long haul, save money to spend on the draft and make moves to further that task. Make a plan and execute it, because all they're doing right now is dithering about without declaring themselves to be any more serious about winning than they were last season.
Josh Alper is a writer living in New York City and is a contributor to FanHouse.com and ProFootballTalk.com in addition to his duties for NBCNewYork.com.
Copyright FREEL - NBC Local Media