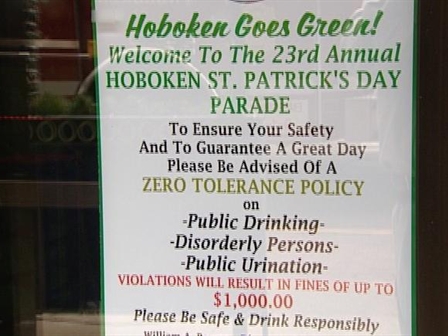 How big a jerk can Jim Harbaugh possibly be? Does he double-dip his chips at the 49ers training facility? Or re-gift for the team's Secret Santa festivities, despite his $5 million salary? Or persistently apply wedgies to Trent Baalke, the GM he so famously despises, and the rest of San Francisco's personnel staff? And, if the answer to the last question is yes, are they of the flying and/or atomic varieties?
I understand that Harbaugh's people skills will probably never put him in contention for a Nobel Peace Prize (I'm guessing he's also a long shot for the prize in chemistry, among other fields). But when Jets owner Woody Johnson searches for a replacement for Rex Ryan at season's end, he should forget about whether it's a defensive or offensive guy, or an old-school disciplinarian or touchy-feely morale booster, and just go with the guy who wins. And if he approaches it that way, the top choice couldn't be more obvious, because no football coach in the past 50 years has won as impressively as Harbaugh.
When you look at the almost unbelievable progress Harbaugh's teams have made at his three head-coaching gigs, the before-and-after images his work evokes are incredibly dramatic.
Before Harbaugh arrived at the University of San Diego in 2004, the FCS-level program had spent the previous decade hovering around the .500 mark. In his three years there, Harbaugh's teams went 29-6.
Before taking over Stanford football in 2007, the Cardinal had gone a nearly unprintable 16-40 over the previous five seasons. In his last two seasons in Palo Alto, Harbaugh's teams went 20-6, including a 12-1 showing by the Andrew Luck-led squad in 2010. Stanford won three out of four against USC in Harbaugh's time there. One could only assume Harbaugh would've swept the Trojans if USC boosters stayed under the salary cap.
The Niners, meanwhile, were 46-82 in eight years before Harbaugh got there. Since his arrival, Harbaugh has won 73 percent of his regular season games. Only two NFL head coaches have done better in the past 75 years: John Madden (76 percent) and Vince Lombardi (74 percent). San Francisco has made it to the NFC Championship game in each of his three seasons, reaching -- and nearly winning -- the Super Bowl in 2013.
Yes, there are questions surrounding Harbaugh: How much will it take to get him, in terms of compensation to the coach (with regard to both pay and power, as he'll likely want final say on personnel, something he has lacked in San Francisco) and the 49ers? How many other teams, both in the NFL and college, will the Jets have to compete with for Harbaugh's services? How many Gang Green employees in Florham Park will hate the guy within a few weeks of his arrival?
The answer to all of these, in short, is a lot. But that's also the answer to the most important question of all: How much does Harbaugh win?
What else do you need to know?