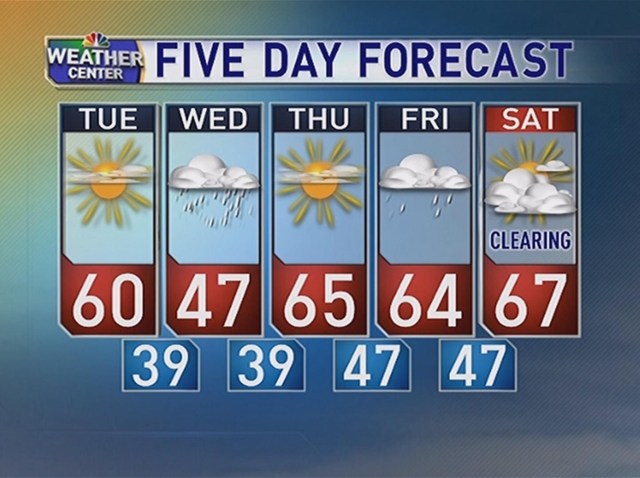 We've now reached the final quarter of the NFL season, the last four games when many teams are riding the razor's edge between playoff hopeful and planning for next year.
The Giants and Dolphins are both 5-7, but their postseason aspirations are wildly divergent. The Giants, by dint of playing in the woeful NFC East, can maintain pace with Washington and Philadelphia (both 6-7) for first place in the division by winning this game. The Dolphins, on the other hand, are five and a half games behind New England in the AFC East and only have a slim chance of grabbing a Wild Card spot.
Considering the remaining games on the Giants schedule (Panthers, Vikings, Eagles, all at home), this last road contest of the year is a must-win for New York. You can't lose in December to a middling Dolphins team and retain any aspirations of playing meaningful football in January. Well, you could, but you'd have to be one of those preternaturally optimistic people who watched all of "Interstellar," waiting for it to stop wasting your time and really get good.
(Spoiler alert: It doesn't. It's 2.5 hours of beautiful cinematography, but Christopher Nolan should stick to spinning yarns about spinning tops. And he should drop an hour from the director's cut.)
That's sort of how I feel about this Giants season: It's been beautiful to watch at times, but the team should really petition the NFL rules committee to see if games can be shortened to three quarters next year.
Big Blue has suffered five fourth-quarter collapses, thanks largely to the team's woeful clock management. Maybe if Matthew McConaughey had given Tom Coughlin a wrist watch -- just as McConaughey gave one to his daughter in "Interstellar" -- Coughlin might have a better grasp of the passage of time and how it can affect things.
If Coughlin boned up on the theory of relativity and time travel, he might be able to affect some of the following things from the Past, Present and Future.
Past: Go back to last week's game against the Jets and go for it on fourth-and-short instead of kicking a field goal to go up 10-0. Coughlin got eviscerated for not kicking a field goal with just under nine minutes left in the game, which would have put the Giants up by 13 and forced the Jets to score two touchdowns to win. But the mistake was not going for it both times, because this Giants defense can't stop anyone, so the offense needs to be greedy at all times.
Present: Don't let Ryan Tannehill beat you. The Giants are last in the NFL in passing defense, but Miami does not have a good passing offense. Regardless of how much people are trying to play up this game as a matchup between Odell Beckham Jr. and his former LSU teammate Jarvis Landry, Beckham is on a different level altogether. Landry is largely a slot guy, which means he'll probably be matched up against the Giants' safeties. (Gulp.) OK, coach, maybe you should throw some extra attention Landry's way.
Future: If the Giants win, they'll have some momentum going into next week's game against the undefeated Panthers. For some reason, the Giants always do well against undefeated teams; it's the defeated ones that usually give them fits.
Past: Maybe do a better job looking into former defensive end Damontre Moore, who was cut this week after getting into an argument with Cullen Jenkins because Jenkins reportedly took an extra pair of free headphones (courtesy of Beckham) and left Moore with none. Moore, who also reportedly got in a shouting match with Coughlin and general manager Jerry Reese in advance of getting pink slipped, was the player most likely to do something stupid on third and long (like rough the passer) to keep an opponent's drive alive. Here's hoping someone in his family gives him a nice pair of Beats for Christmas.
Present: The Giants have rushed for more than 100 yards just twice this year. For the love of all things holy, please hand the ball off to Orleans Darkwa, and somewhere in the neighborhood of 50-100 times. Just once, please, see what can happen when you feed the Darkwa. Will this possibly offend Rueben Randle, who doesn't think his shaky hands have been involved enough on offense? Let's hope so.
Future: Of the three teams vying for the NFC East, um, crown, the Giants have the easiest remaining schedule, if only because their last three games are at home. This is the Eagles' schedule: Cardinals, Washington, @Giants. And this is Washington's: Bills, @Eagles, @Cowboys.
For the Giants to go 3-1 in their last four -- losing to Carolina -- they're going to have to beat the Eagles in the last game. Possible? Certainly. Will the game be memorable and exasperating? These are the 2015 Giants, so what do you think?
Who knows, maybe there will be another Miracle in the Meadowlands. Ya know, like the Giants actually executing proper time management.